We are getting ready for next year's kindergarten class and need to know who all is coming. :) Please go to the following link and fill it out if you have a child who will be 5 before September 15th, who you plan on sending to school. Also, please share this with others who might have a kindergartner. Thank you!
https://forms.gle/zq1mvRw7drKJP2xD8

Just because we aren't in school doesn't mean we can't have a little fun!!! Share a picture of you and your kiddos in their 🌺Hawaiian🌺 gear with the hashtag #lusktigerpride on Facebook!

The March 23, 2020 NCSD#1 School Board worksession is postponed indefinitely

NCSD#1 COVID-19 Notice 3-13-2020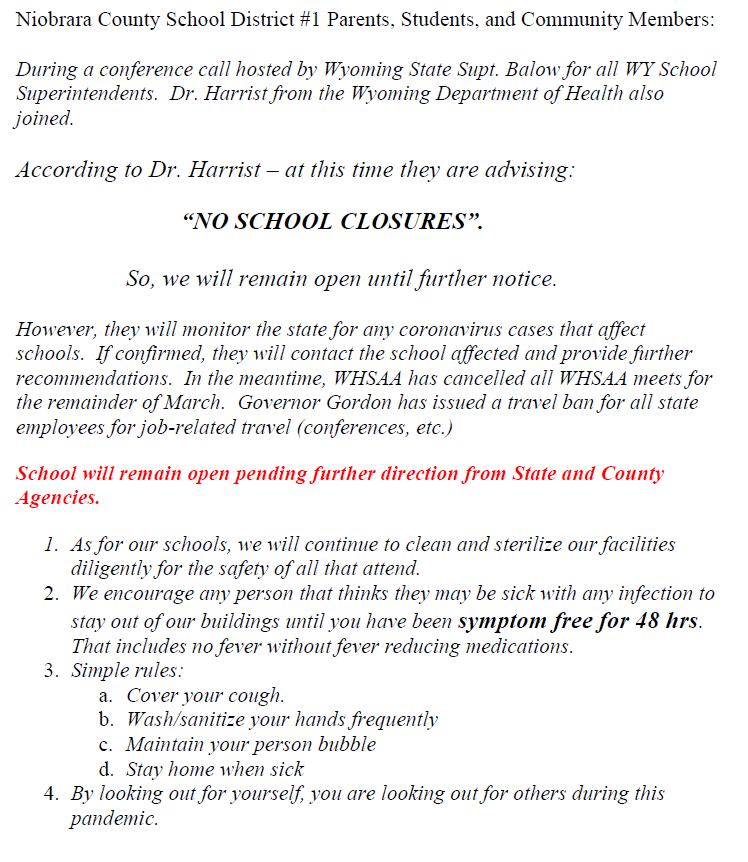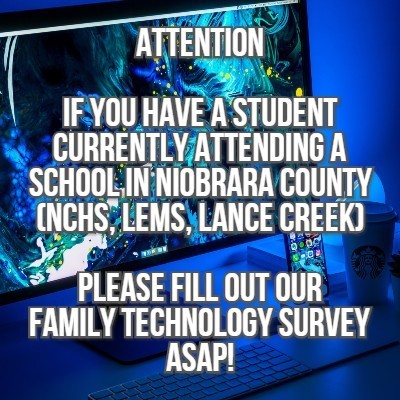 Middle School students at Regional Science Fair. Raven Dinorog Archer Widrick Phoebe Allbright-2nd place in her Division, nominated to compete at State! Great job guys!!!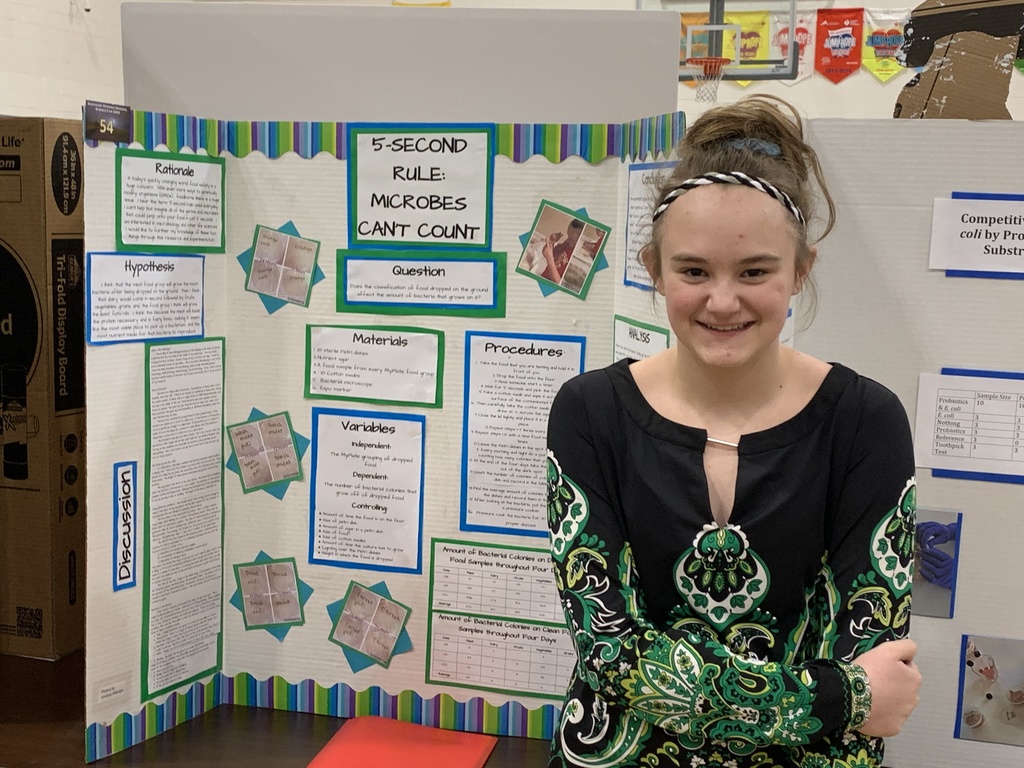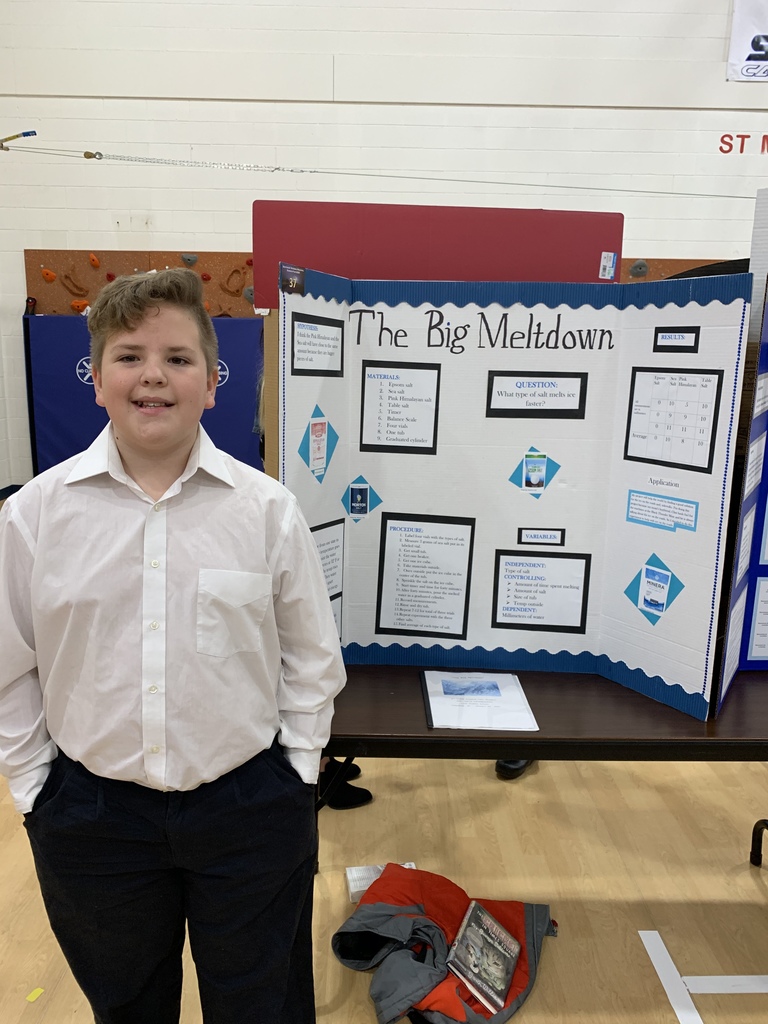 Fun at Enrichment Friday!!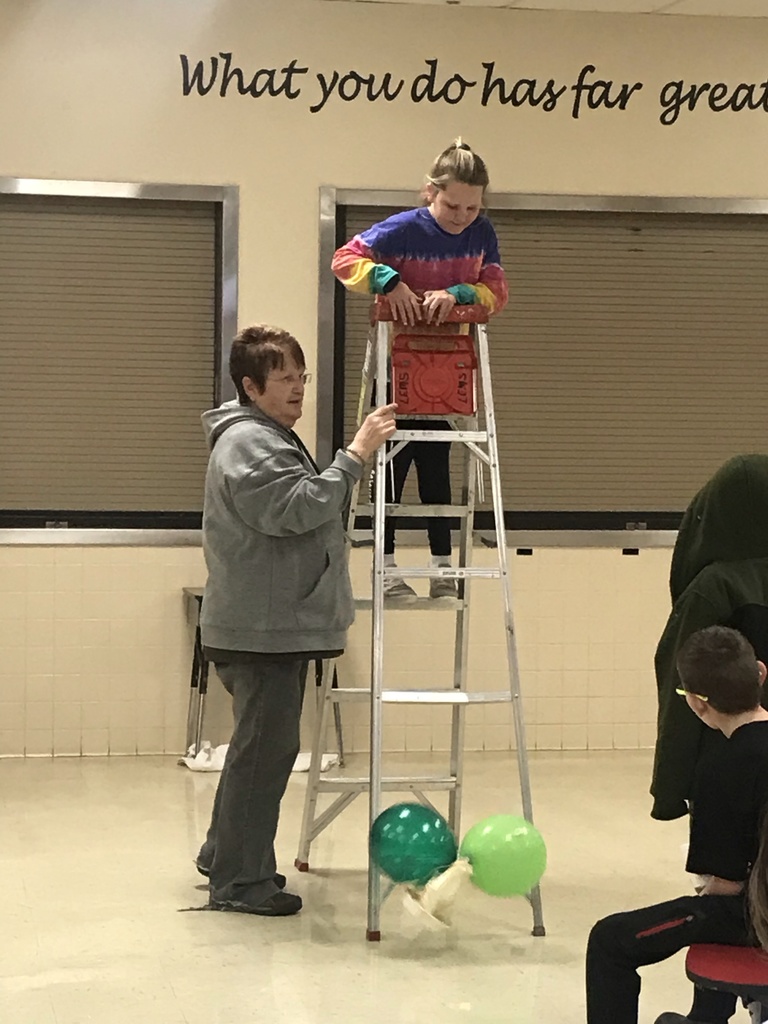 Niobrara County High School FBLA students worked together with LEMS staff to make learning fun at last week's Enrichment Friday