Jr Class Play Auditions will be held 6:30am September 30th. Can't wait to see all you talented Juniors perform.

MSFB at Glenrock has been moved to Friday October 8 at 10 am.

Free Application for Federal Student Aid (FASFA) Night

The State is upgrading the schools internet this weekend so the internet will be down on Saturday,. We will not be able to stream the games this weekend. Sorry for any convenience.

Volleyball at Lingle on Friday will start with JV at 4, followed by the V. There will be NO C game in Lingle as previously scheduled.
Good luck to the NCHS golf team today and tomorrow at state golf!!

The JV football games versus Moorcroft originally scheduled for September 20th has been move to Monday, October 4th at 5 pm. This is due to a request from the Moorcroft coaching staff to better work with their homecoming week schedule. Let me know if you have any questions.

The Middle school football game vs. Burns has been rescheduled for Saturday, September 25 at 10:30 am in Lusk.

Mallo Permission Slips were mailed home last Monday. They are due September 14th.

Niobrara County School District #1 COVID-19 Response Protocols September 13, 2021

MSVB vs Sioux Co. has been canceled. Sorry for the late notice.

MSFB vs Saratoga @ Wheatland has been rescheduled for September 18 @ 10am in Wheatland. Good luck boys

7th thru 12th grade students got to partipate in a demonstration from the NEA today.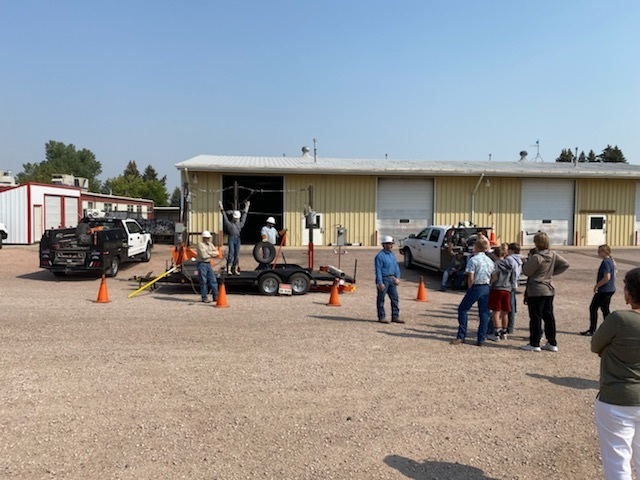 The Middle school football game vs Saratoga in Wheatland on Saturday September 11 has been postponed at this time. New date is TBD.
Tonight's Homecoming dance for 9-12th graders will be moved inside to gym area.

NCSD #1 Covid update- as of Friday September 3, Niobrara County Schools has 6 confirmed positive cases of Covid-19 in students and/or staff. An additional 33 students and/or staff have been quarantined due to close contact with positive cases per Wyoming Public Health guidelines. We understand that there are many questions regarding this. In an effort to help answer common questions, NCSD in conjunction with Niobrara County Public Health has produced the attached flow sheet, summarizing the State of Wyoming and CDC's guidelines. These policies were not created by NCSD, but rather the Wyoming Department of Public Health. NCSD is also actively working with Public Health and other districts around the State for a variance to these current exposure and quarantine protocols. It is obvious to us all that, at a minimum, the current protocol has serious logistic repercussions for schools. But until a variance is approved, NCSD #1 will follow state statue.
Great activity night! Parade today at 1:30pm with pep rally to follow at Washington park! Volleyball games tonight at 5pm and 6pm. Go Tigers!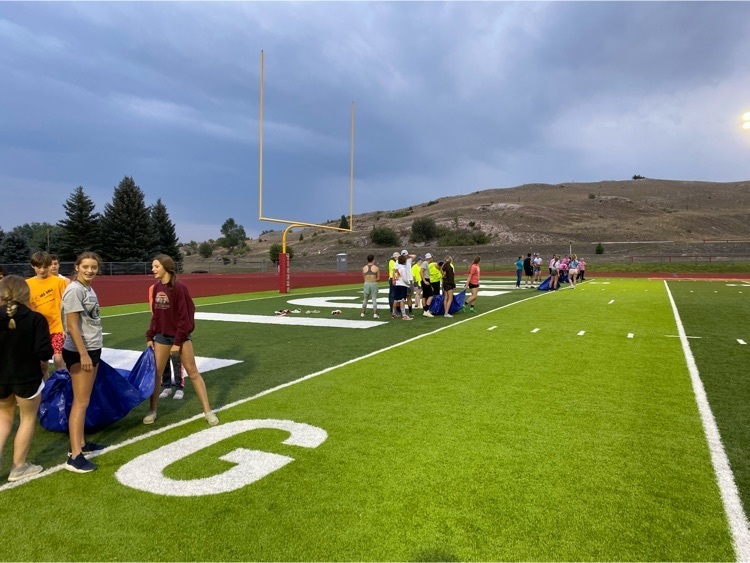 Call for community parade floats! Line up Thursday in front of the old train depot. Parade to start at 1:30pm, go down Main Street, turning at 4th street to finish at Washington park.
Thanks to all the high school students that came to help get posters done! Thanks to the class sponsors for staying and the support! Huge shout out to Erin Hodge, Dax Dockery and Mr. and Mrs. Hubbard for giving country dance lessons. The students did amazing and can show off there dancing Friday night! Wednesday night is activity night starting around 6:30pm.
Hee Haw Homecoming schedule.