Important Announcement: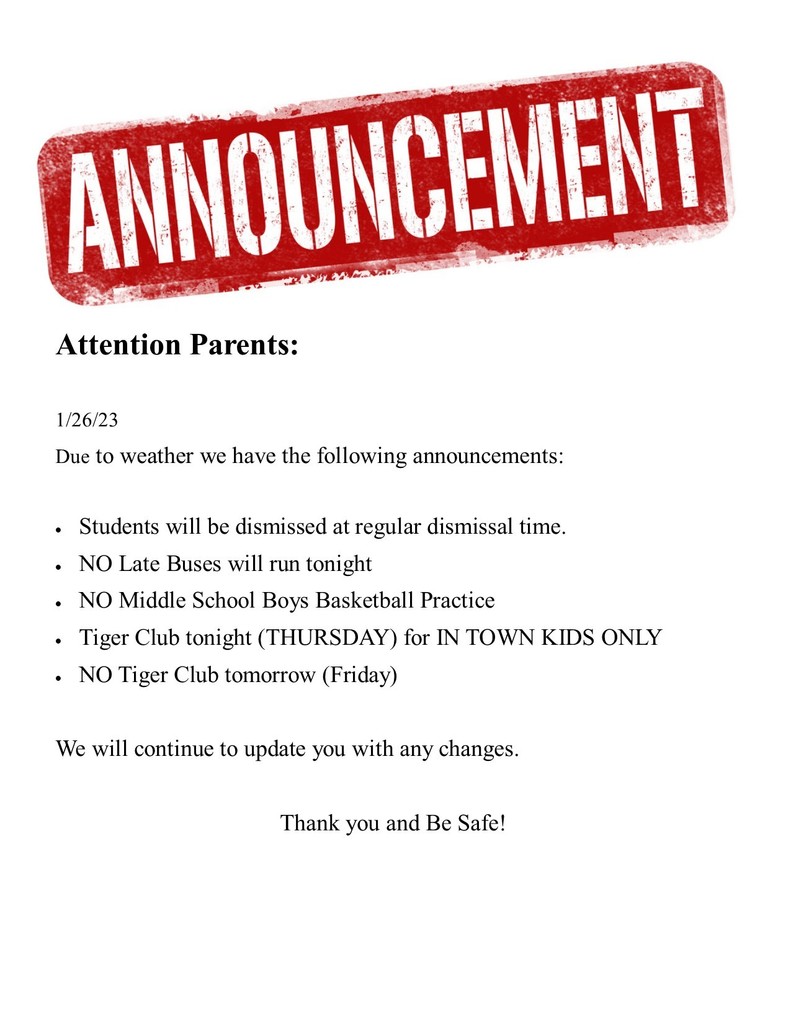 There will be no late buses tonight January 26, 2023.
LEMS and Lance Creek families: Save the Date!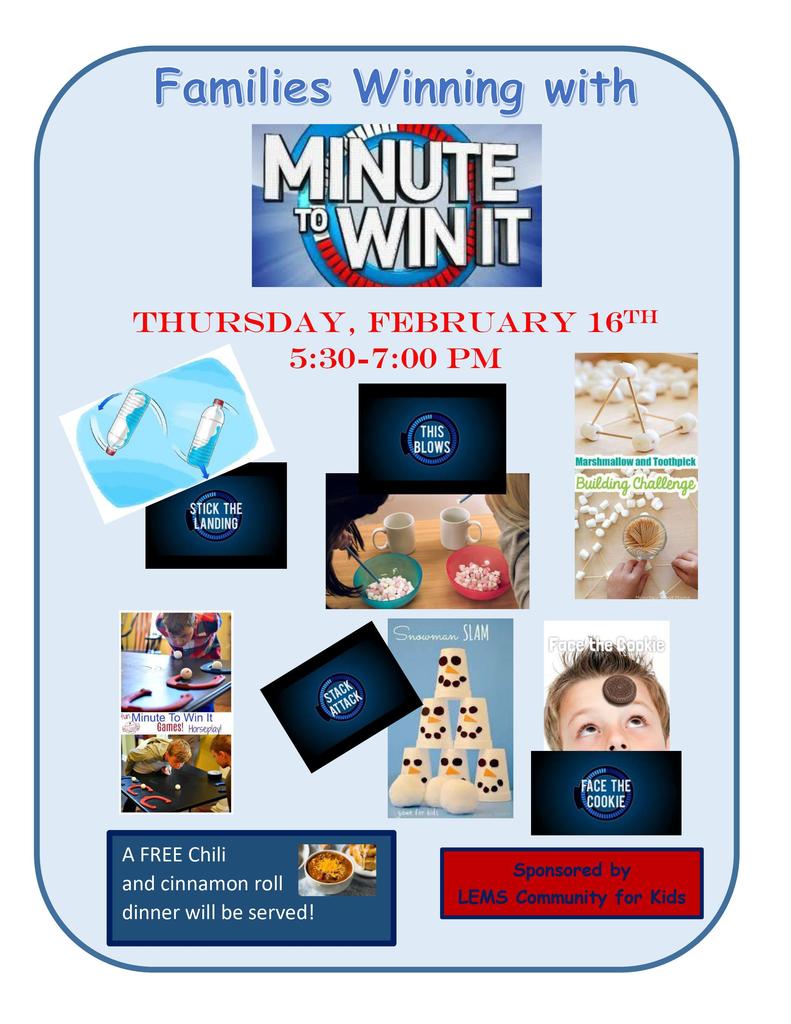 Niobrara County School District will have a 2 hour late start this morning January 26, 2023. Buses will run accordingly. Thank you

Schedule to the MSBB Quad in Lusk February 4th, 2023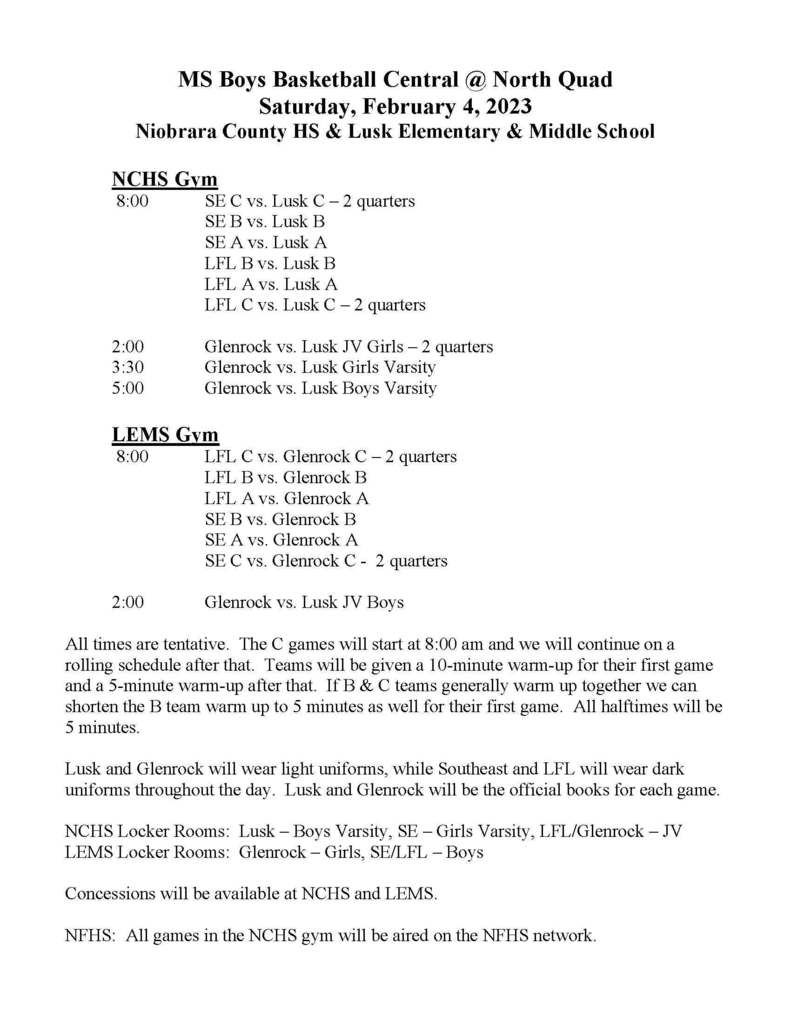 Important Announcement: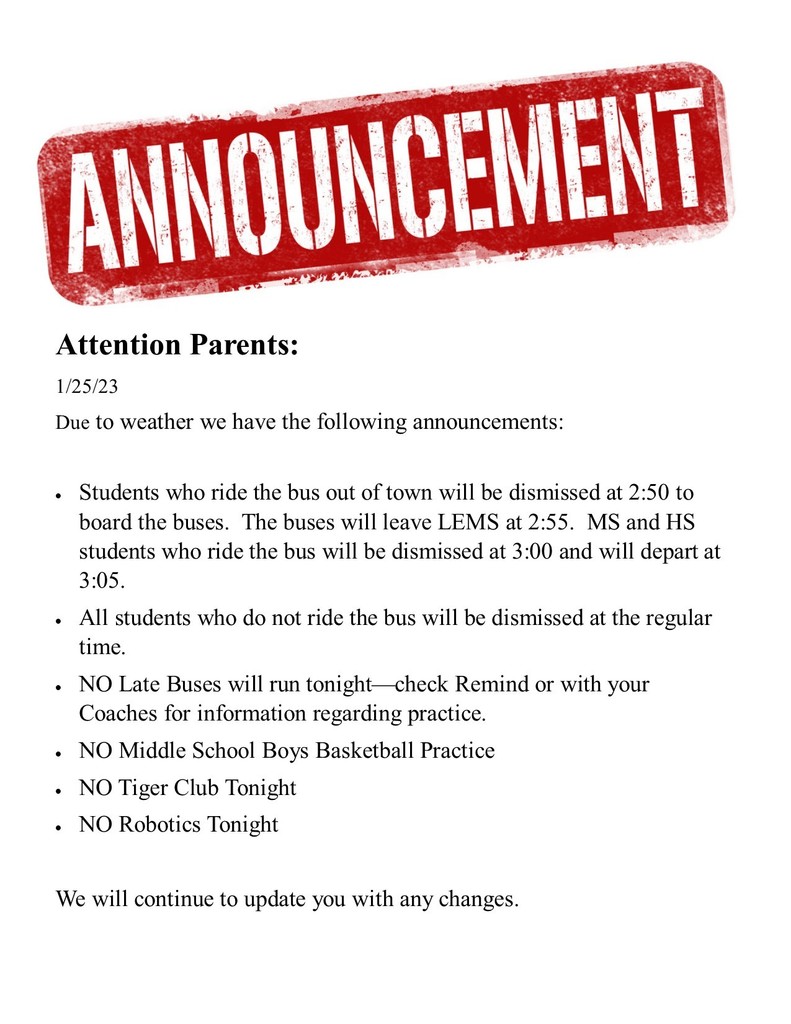 MSBB Wright Quad Schedule for February 3rd, 2023.
Today our food service department made homemade burritos (the picture was an after thought we were busy and forgot to take one)!! We had several kids come back for seconds!! We are getting desperate for more beef to fill our freezers. We only have a couple weeks worth left before we will have to start ordering it in. If you have some you are willing to donate we will gladly take it every little bit helps! Again we appreciate all of our donations we have gotten so far and we can't thank you enough for all you do for our kiddos!!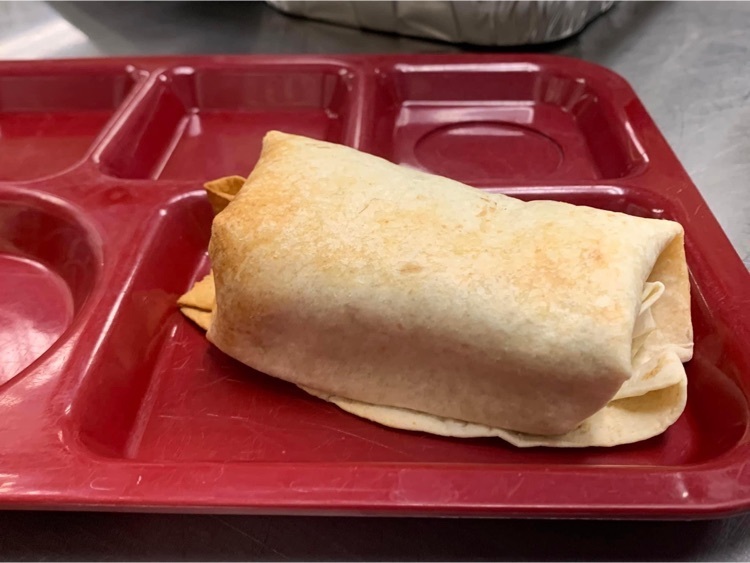 Special Board Meeting January 25th at 6pm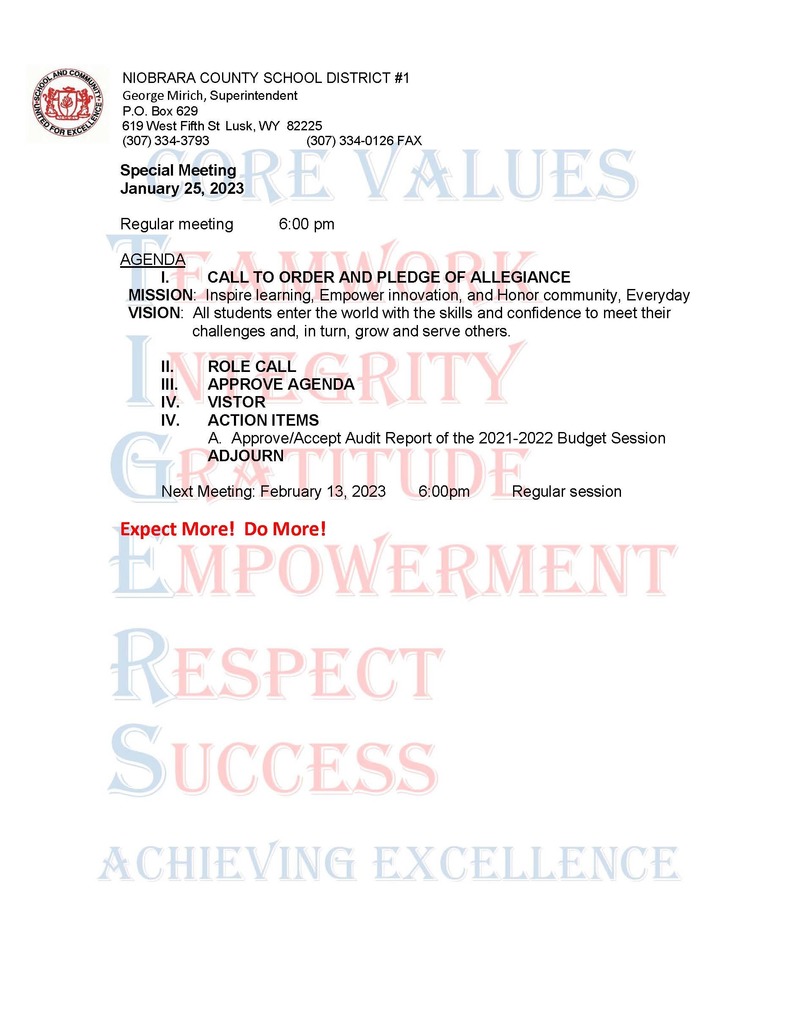 HSWR Belle Fourche Tourney schedule for January 27-28th.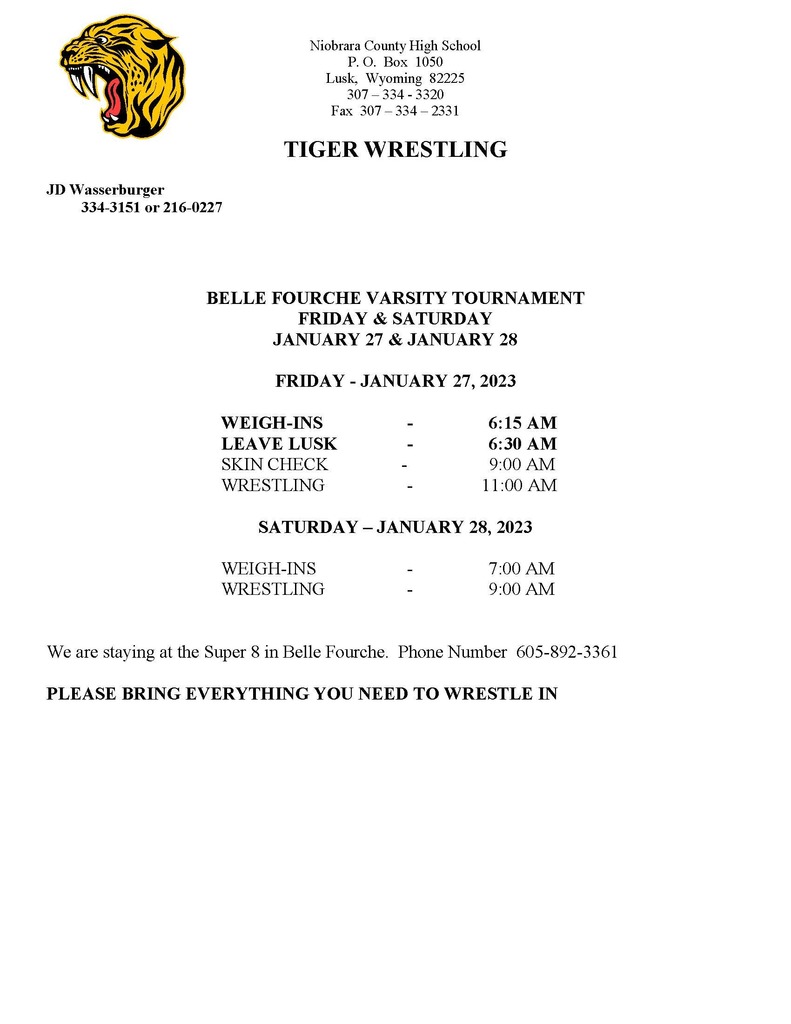 Schedule for MSBB South Quad at Pine Bluffs On Friday January 27th.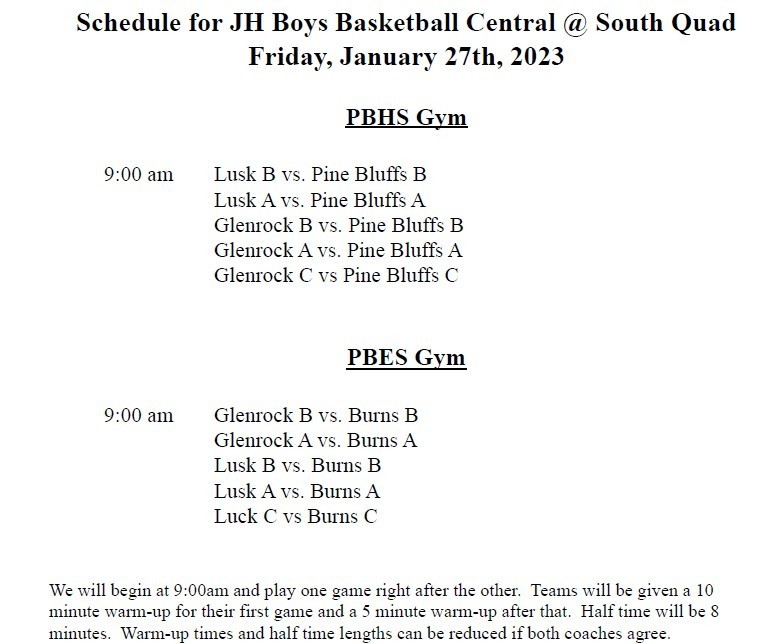 Join LEMS for the February Celebration Assembly on February 1 @ 8:30!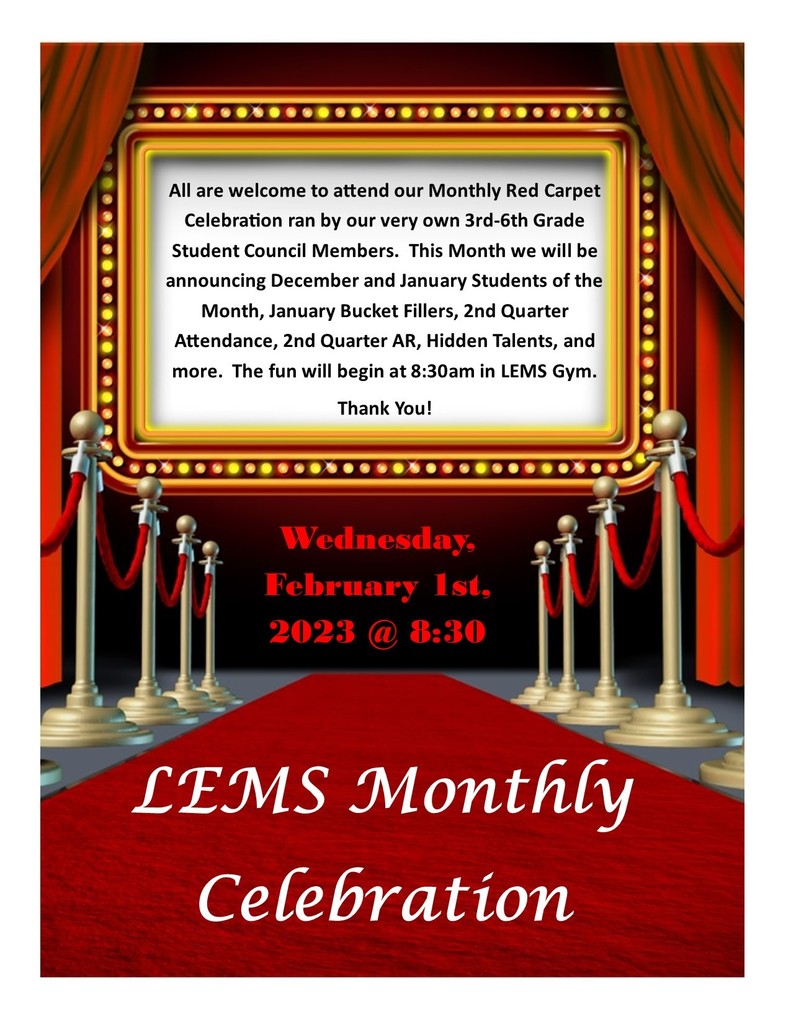 There are some time changes to this weekend games. Today January 20th girls JV will start at 4pm followed by boys JV at 4:45, girls varsity at 5:30 and boys varsity at 7pm. Tomorrow the JV games will start at 1:30pm. Thank you

Monday January 23rd MSBB games vs Sioux County will be played at the High School so that it can be streamed on the NFHS Network. Thank you

Jr Robotics has been canceled for tonight January 18, 2023.

HSWR @ Moorcroft schedule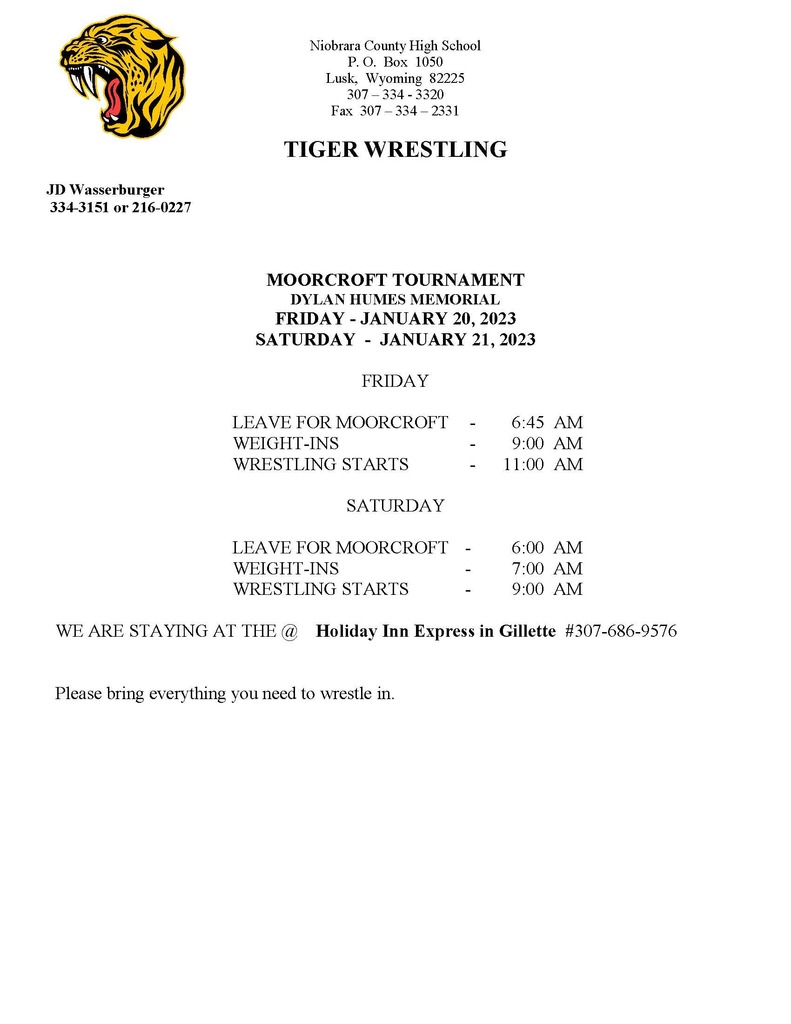 January 17th MSBB game will be played at the High School so that it can be streamed on NFHS. Thank you.

Home bball games tonight, HS wrestlers and ms bball away this weekend. Good luck to all! Shirts will be sold tonight at bball games for $5.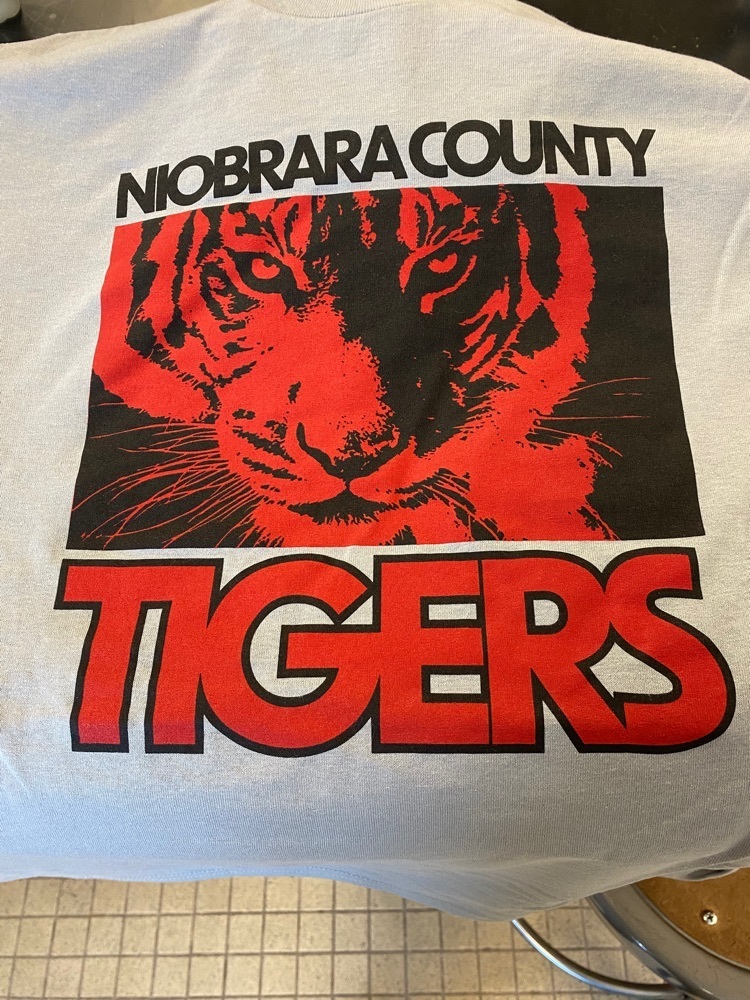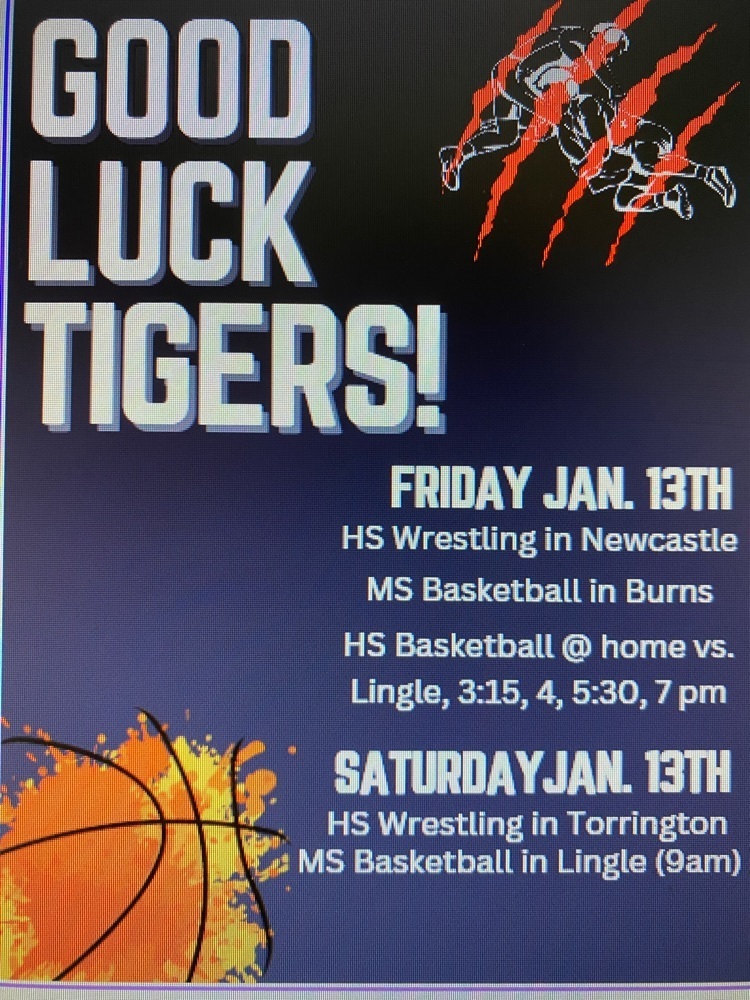 If you have a child or grandchild who attends LEMS, OR if you or someone you know is an employee of LEMS, OR maybe you'd like to be a vested party in the growth and success of our school, then you should consider joining us! Monday January 16th @ 5:30pm, LEMS Library 👩‍🏫🎒LEMS Community for Kids.🎒👩‍🏫 All are welcome and encouraged to attend! Hope to see you there!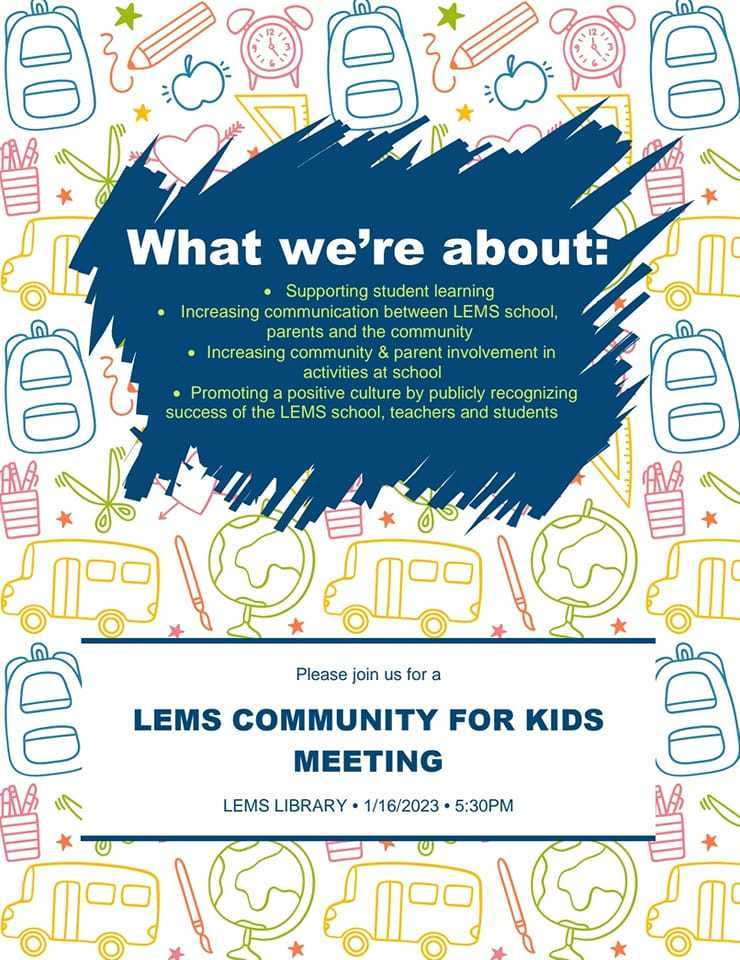 Good Job Seniors