Middle School Movie Night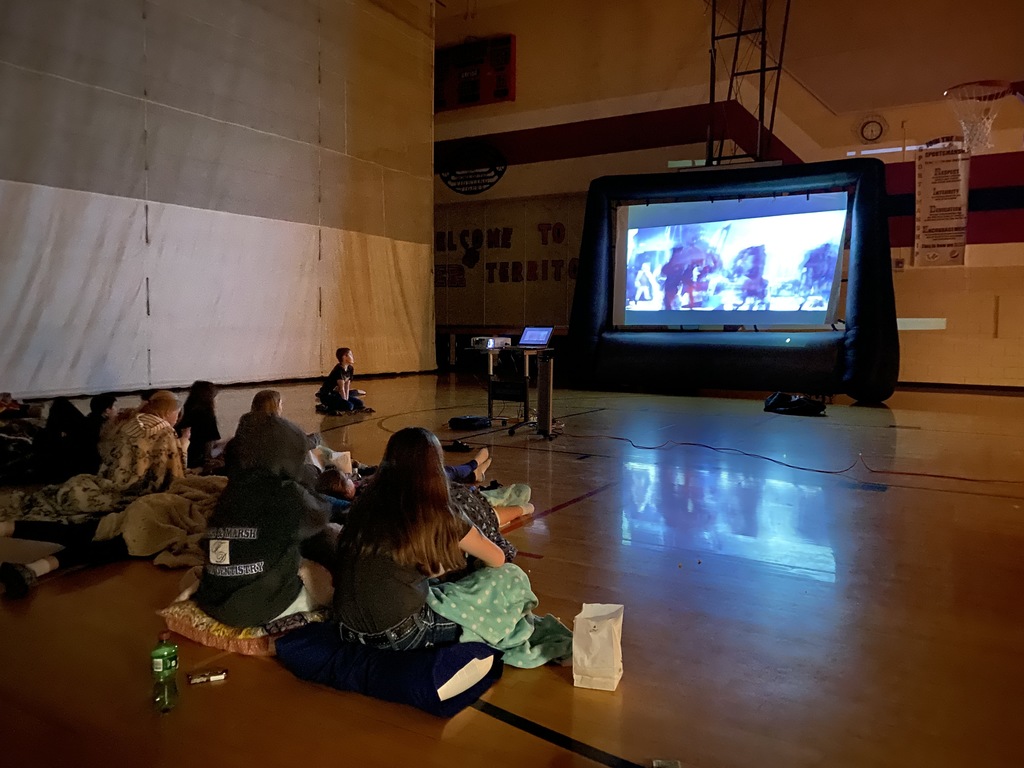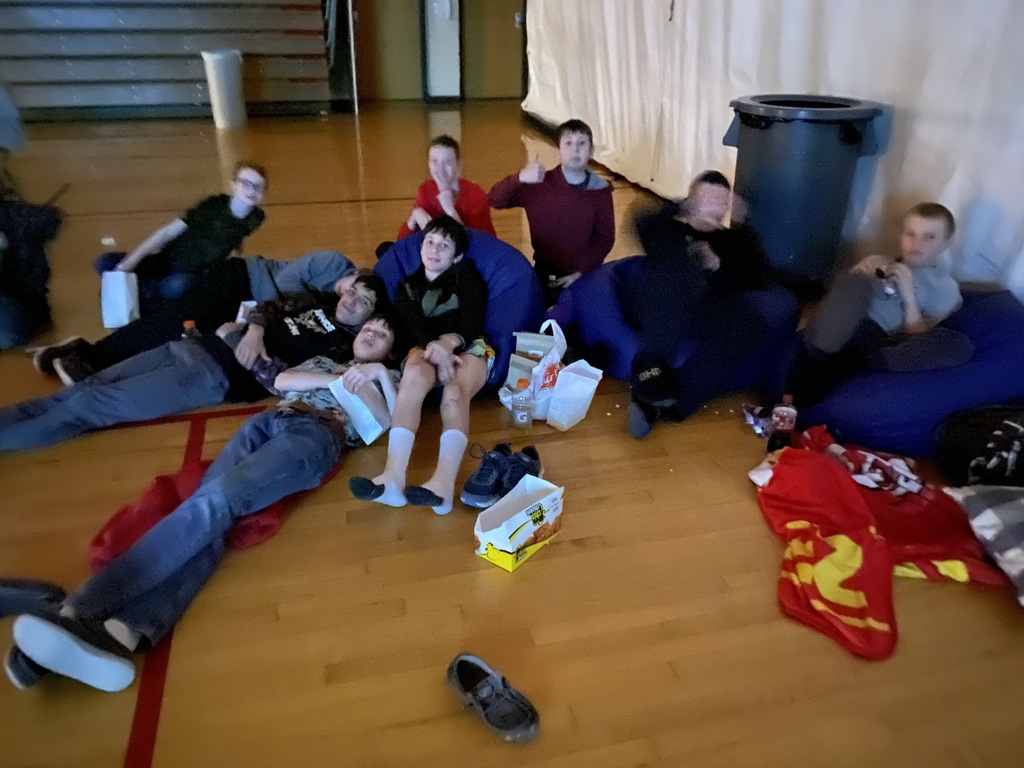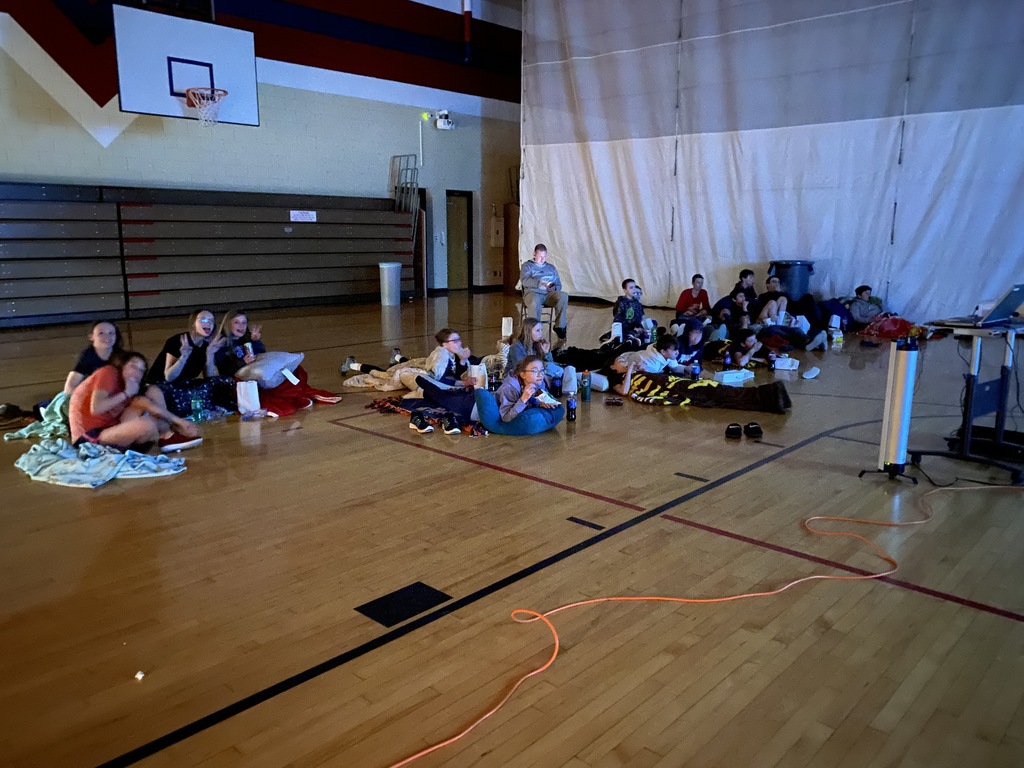 Mr. Lyons' Public Service Announcement Academy Awards Videos can be found at the following link! 8th Grade 1st Place-Nathan Fish 2nd Place-Christina Munoz & Jaylah Cummins 7th Grade 1st Place-Raven Dinorog 2nd Place-Corbin Matthews & Michael Daniels Find the videos here:
https://www.facebook.com/luskelementaryandmiddle

Middle School Movie Night $1 entry One Way Door FREE popcorn Vending machine available for other snacks Pop available to purchase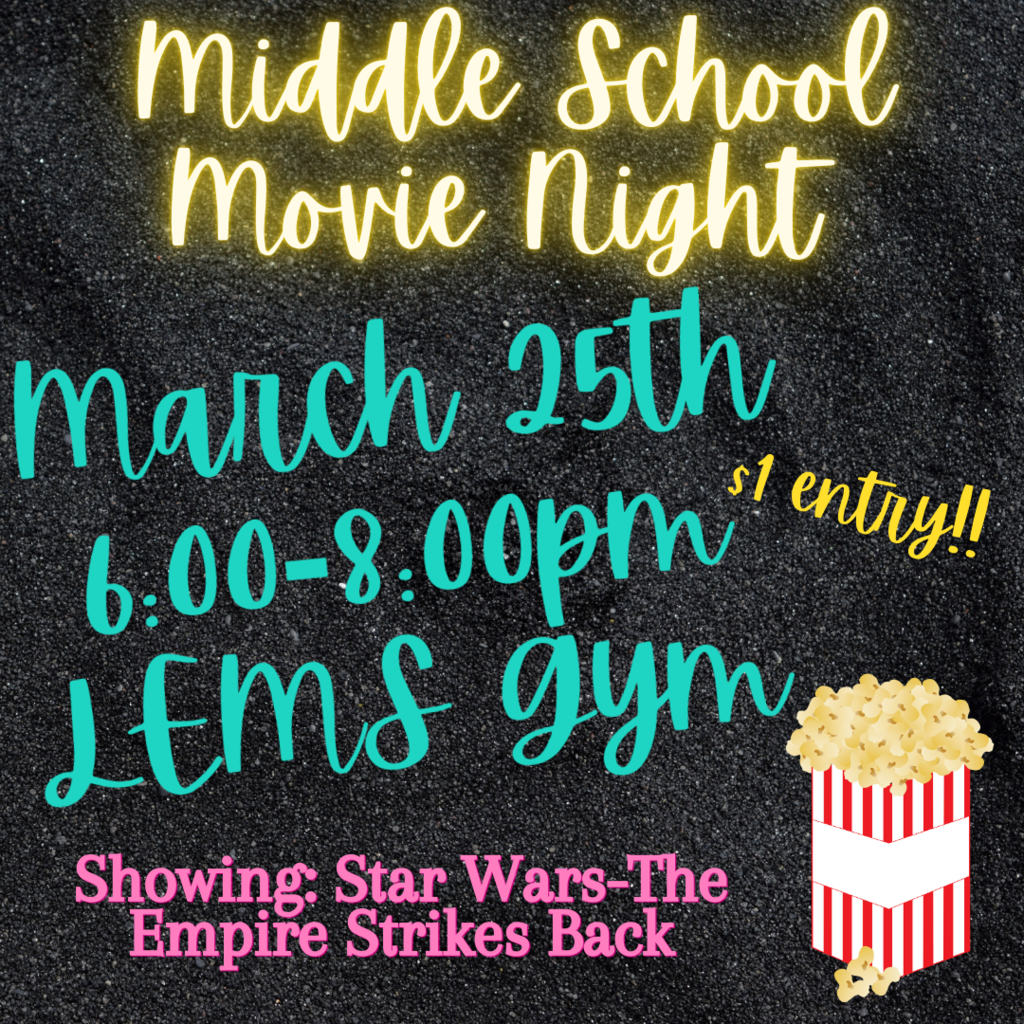 P/T Conferences tonight and tomorrow from 4:00-7:30. Elementary conferences and Lance Creek conferences are by appointment. Middle and high school conferences are drop in throughout both evenings. Please stop in and visit with your child's teachers!

Late Start Tuesday School will start 2 hours late tomorrow (Tuesday, March 16). Buses will run 2 hours late and school in Lusk will start at 10:00. Lance Creek buses will also run 2 hours late. Lance Creek will start at 9:15.

Virtual Snow Day PE Class assignment was to send pictures of an outside or inside physical activity. Here are a few who have sent pictures so far!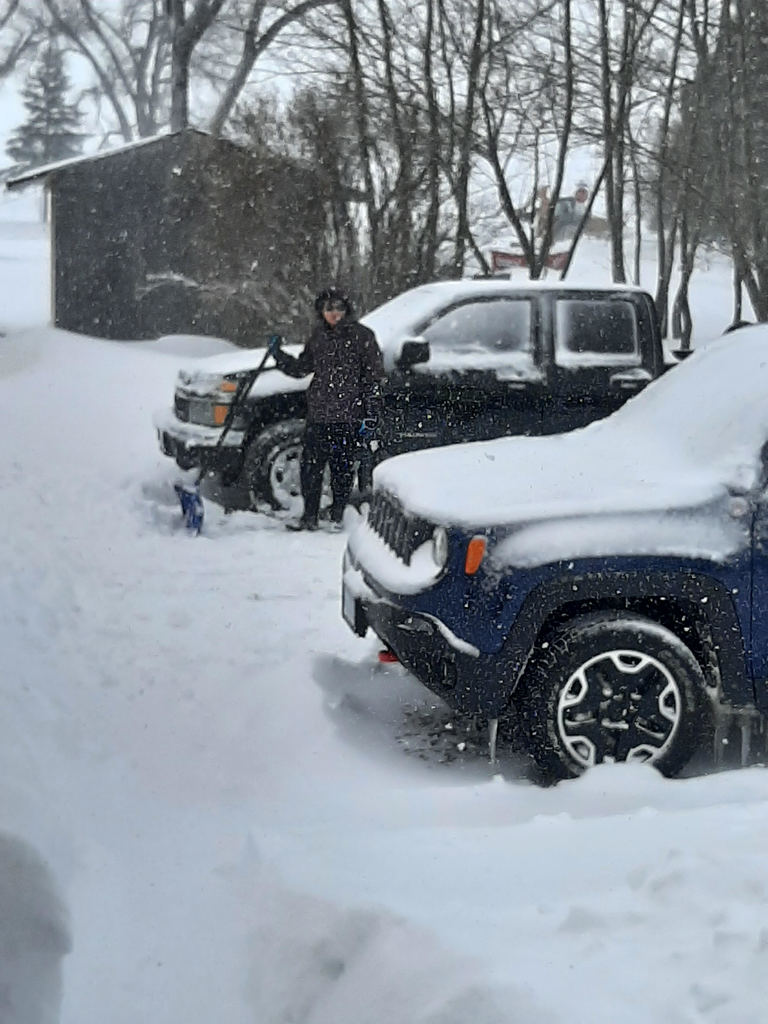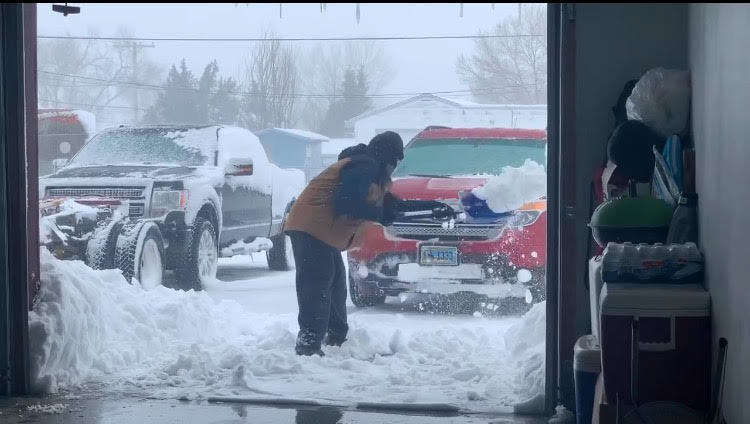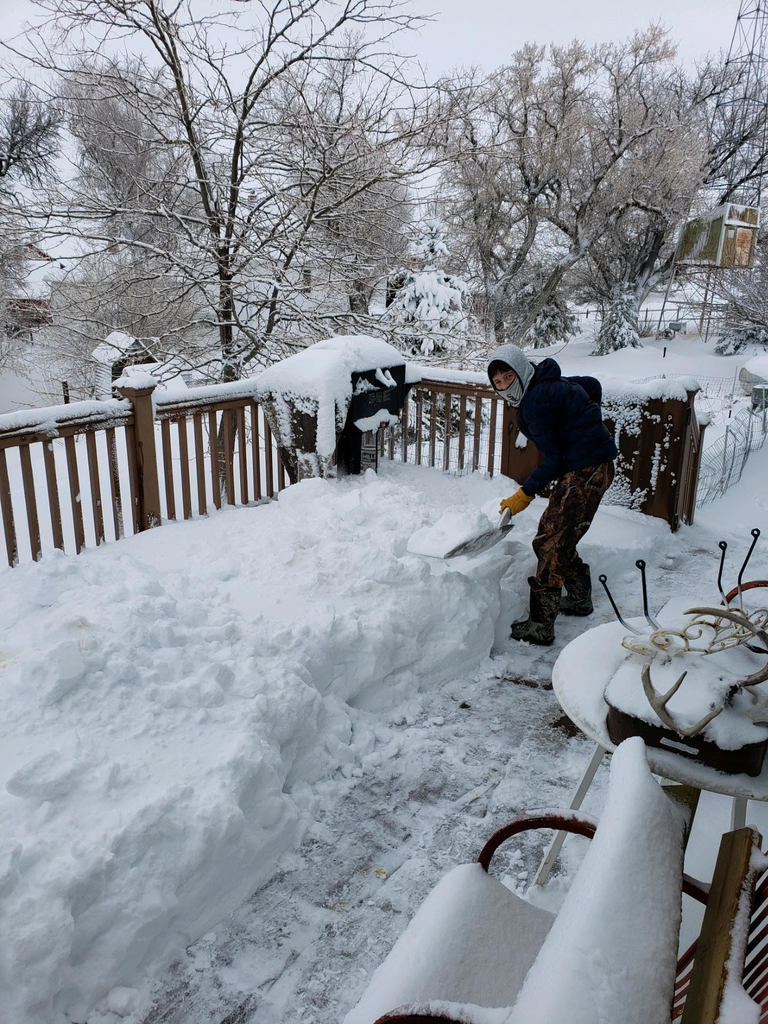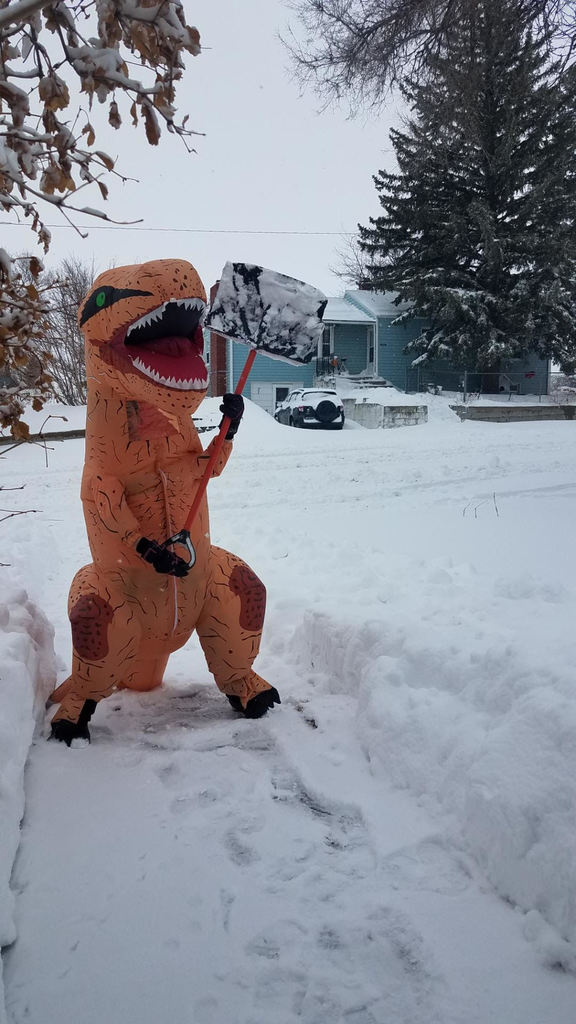 Virtual Day Tomorrow! We will have a virtual day of school tomorrow (Monday, March 15) due to severe winter conditions. Teachers will contact students in the morning via phone or school Gmail to give directions on lessons and assignments. We can count this as a day in school as long as students participate in their classes. This is our first virtual snow day, so please contact us if things aren't working correctly. Mrs. Kasper (
kasperl@niobraracountytigers.org
) and Mr. Kunerth (
kunerthh@niobraracountytigers.org
) can help with passwords and technology issues. Lance Creek will have a regular snow day tomorrow. Mrs. Miller will be contacting families ASAP. Stay warm and safe!

LEMS is having our first awards assembly of the year!!! So excited to get to share our kids successes!! We will be celebrating this Friday, March 12th promptly at 12:20 in the gym. Parents are welcome to join us. You will need to check in as you enter the building and all guests will need to sit in the bleachers or stand along the walls of the gym. We will be recognizing Students of the Month, student athletes, Prime Time awards, Math Ninjas, Spelling Bee, attendance, positive behaviors, reading, and several fun surprises!!! Pictures will be posted on the LEMS Facebook page and we will try to go live on Facebook for those who can't join us.

Clarification: Lance Creek will start 2 hours late from their normal start time. Buses will run 2 hours late. Lusk schools will start at 10.

Niobrara County School District will have a 10am late start Wednesday March 10th.

Niobrara County Schools (LEMS, NCHS and Lance Creek) will have a late start tomorrow. Buses will run 2 hours late. Please keep watching the district web page and Facebook for more information in the morning. HS & MS Chromebook are coming home just in case the roads are too bad for travel.

Music concert tonight at 7pm at the HS Auditorium for all music students 7-12 grade Band and Choir.
Good Luck to wrestlers at state tomorrow in Casper. Good Luck to both boys and girls basketball tomorrow at 2pm. Speech and debate will compete March 11th and 12th, wishing them the best as they get ready for competition. Thanks to all the students, coaches, teachers, staff and parents for a great pep rally. Special thanks to the Booster Club members as they provided snacks to every high school student this week! It was a joy to have the whole district in the gym cheering for the pep rally, look forward to many more! The k-5 students rocked the school song and cheers! Go Tigers!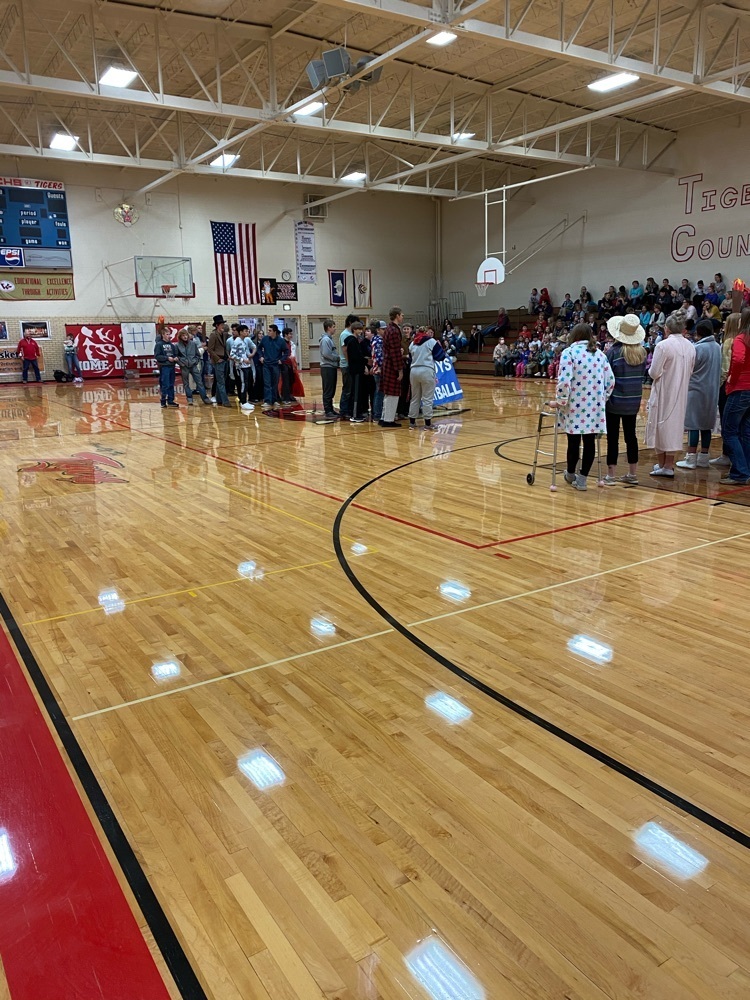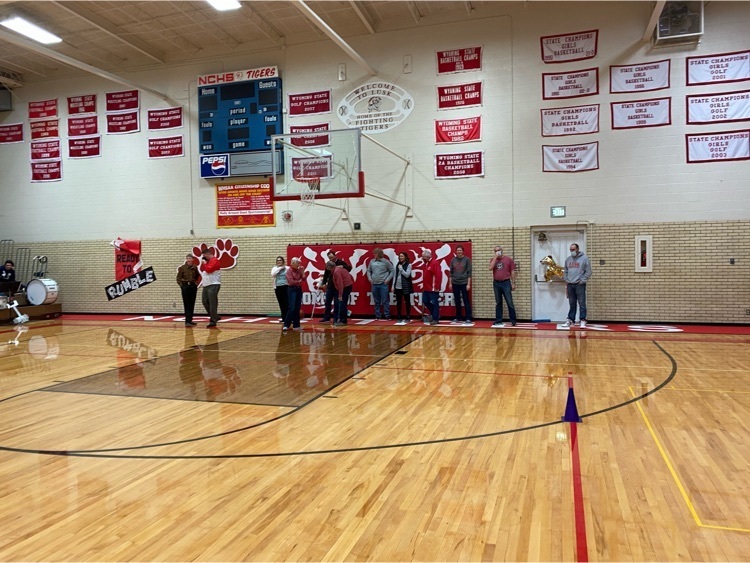 Good luck to our FFA students competing in Torrington today!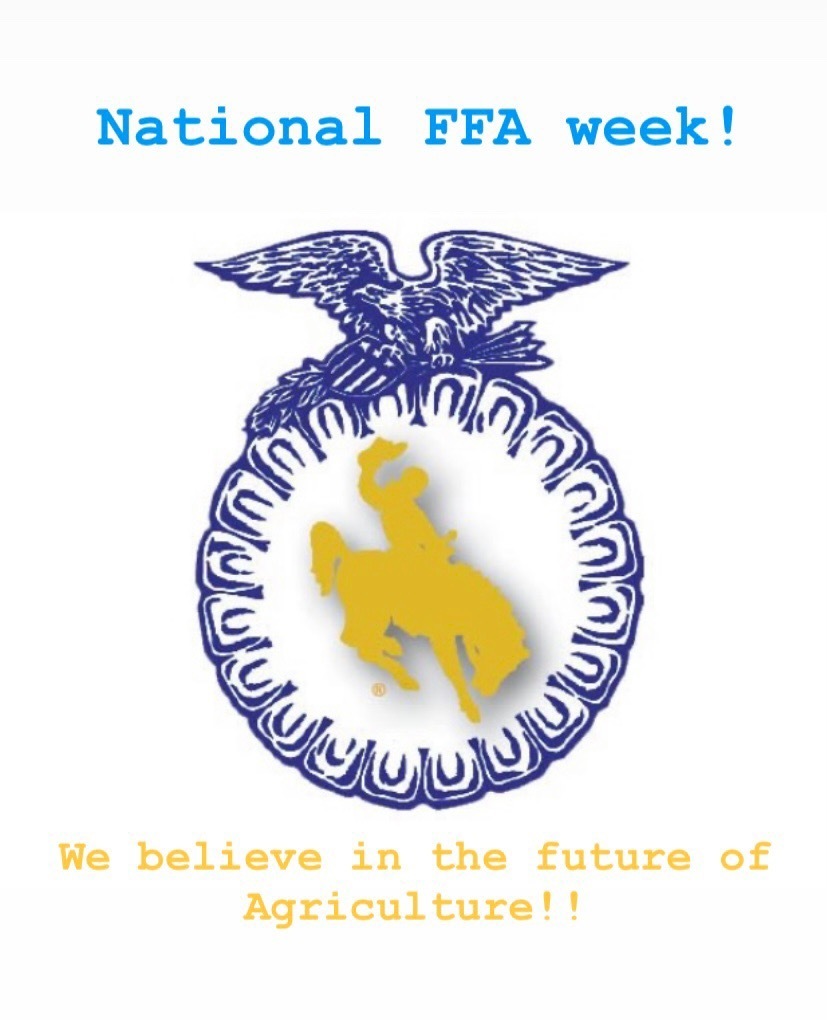 The pep rally will be aired on the NFHS network starting at 11:40am.

Let's send our girls and boys regional high school basketball players and boys state wrestlers to competition in style! Tomorrow (2/24/21) is our 100th day of school and we will have a district wide pep assembly at 11:40 a.m. at the high school gym! Elementary, middle and high school students will sit on the east side of the gym. Guests are invited to sit on the west side. Guests wishing to attend MUST WEAR MASKS. We are working to get the assembly cast on the NHSF link, but want the community to know those comfortable attending wearing masks can join us at the high school! Since it is our 100th day of school, students and staff will be dressed in "senior" attire. We welcome community in joining us in celebrating our 100th day and in supporting our kids heading to regionals! Go Tigers!!!!

There will be a presentation and community forum regarding the proposed building reconfiguration hosted during the regularly scheduled board meeting Monday February 22 from 6-7 pm at the HS Auditorium.

FBLA members continue their long standing relationship with the Niobrara County Library participating in Reading is Fun.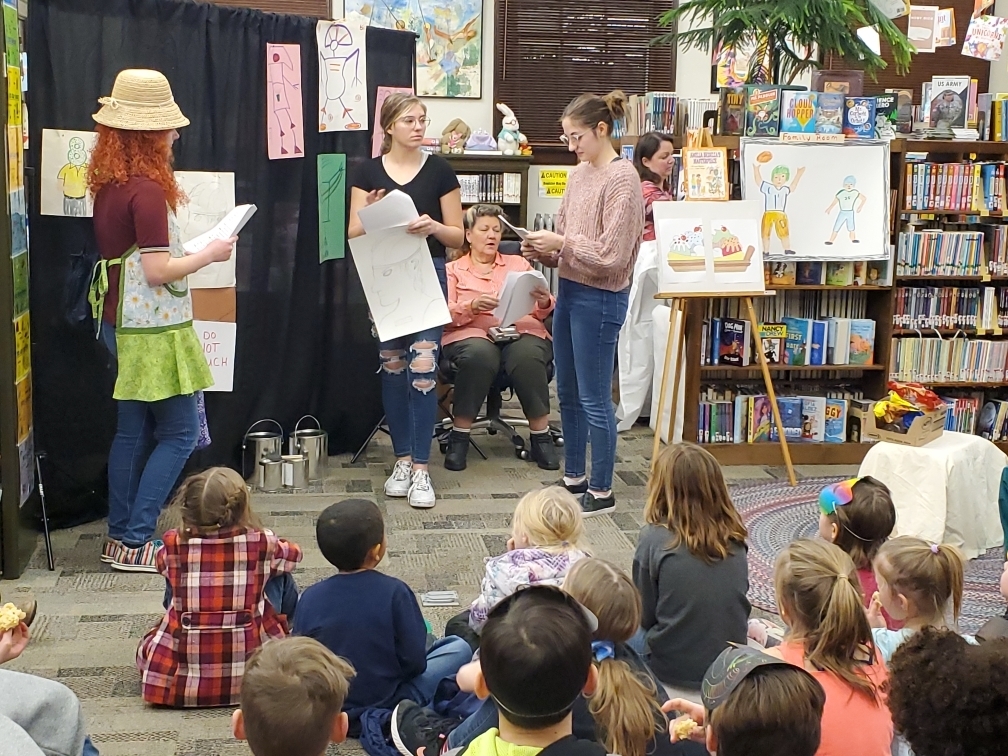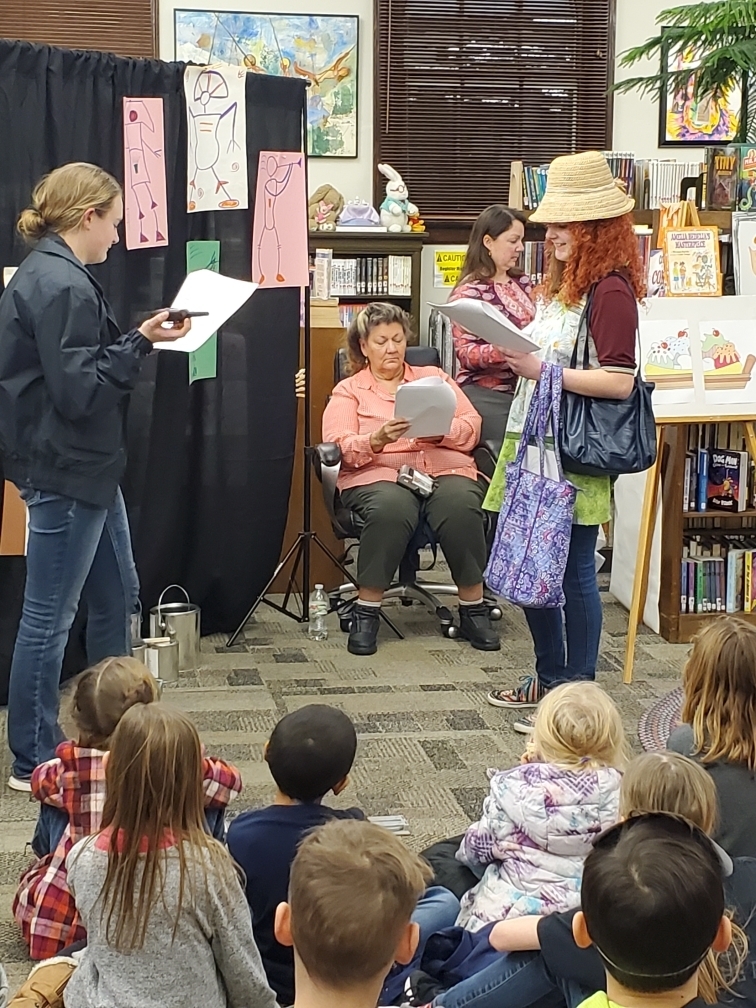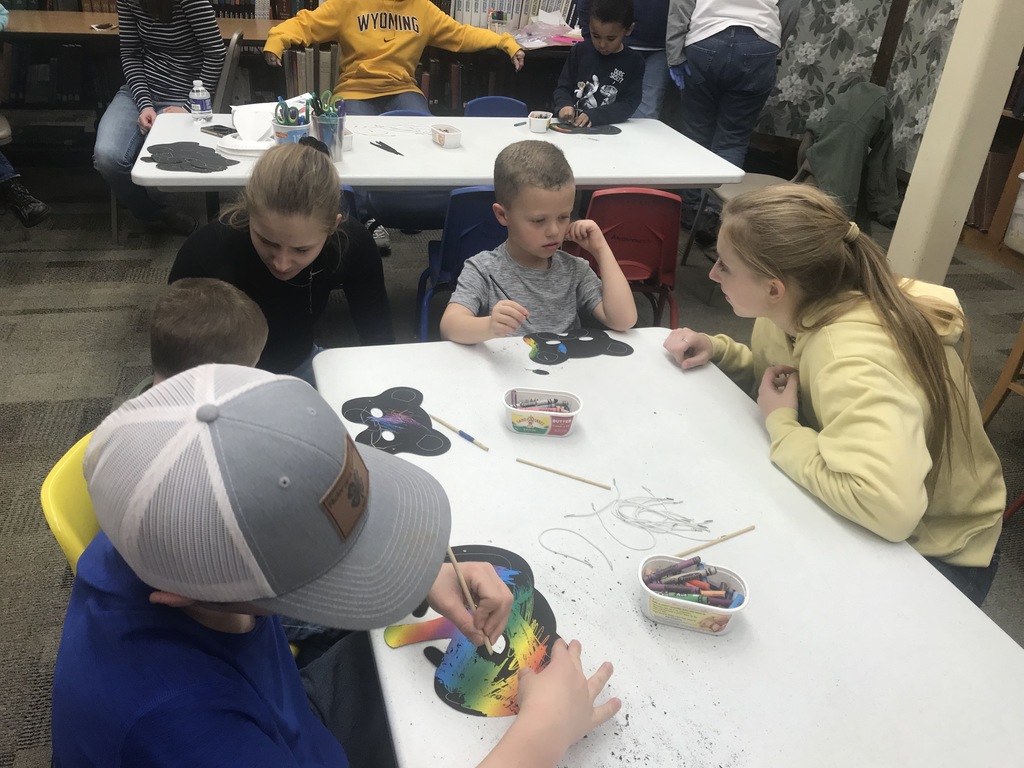 FBLA members have been busy on Enrichment Friday's with Member's Mentoring. The members spent two Friday's in the gym teaching the elementary students about basketball and healthy snacks.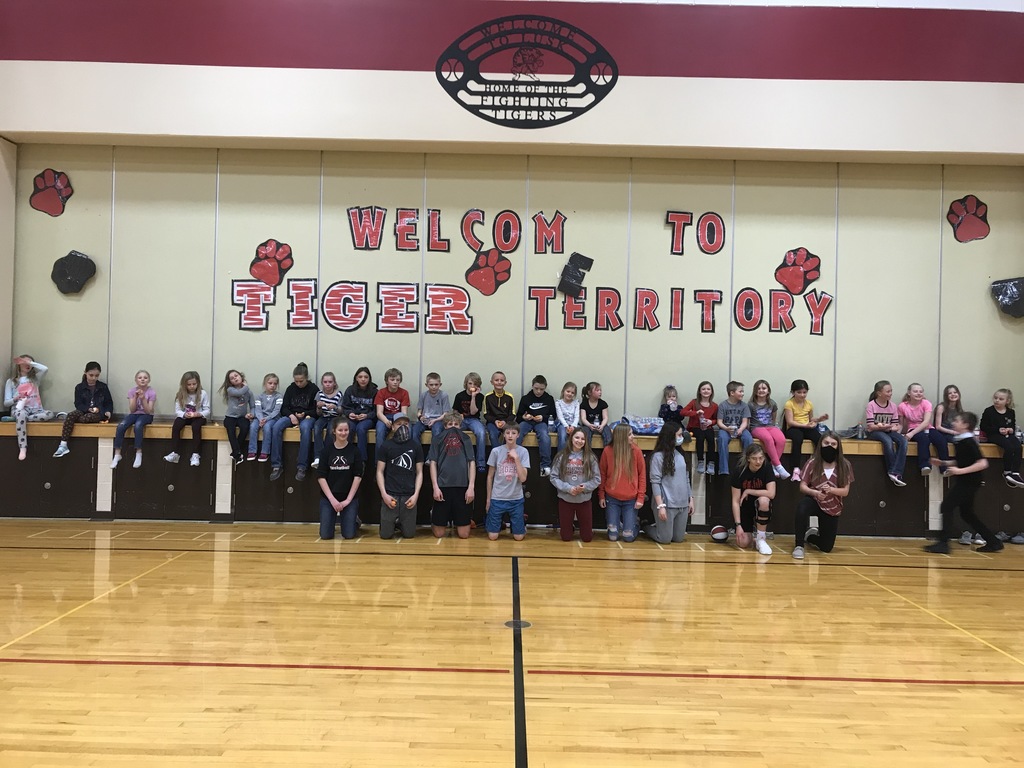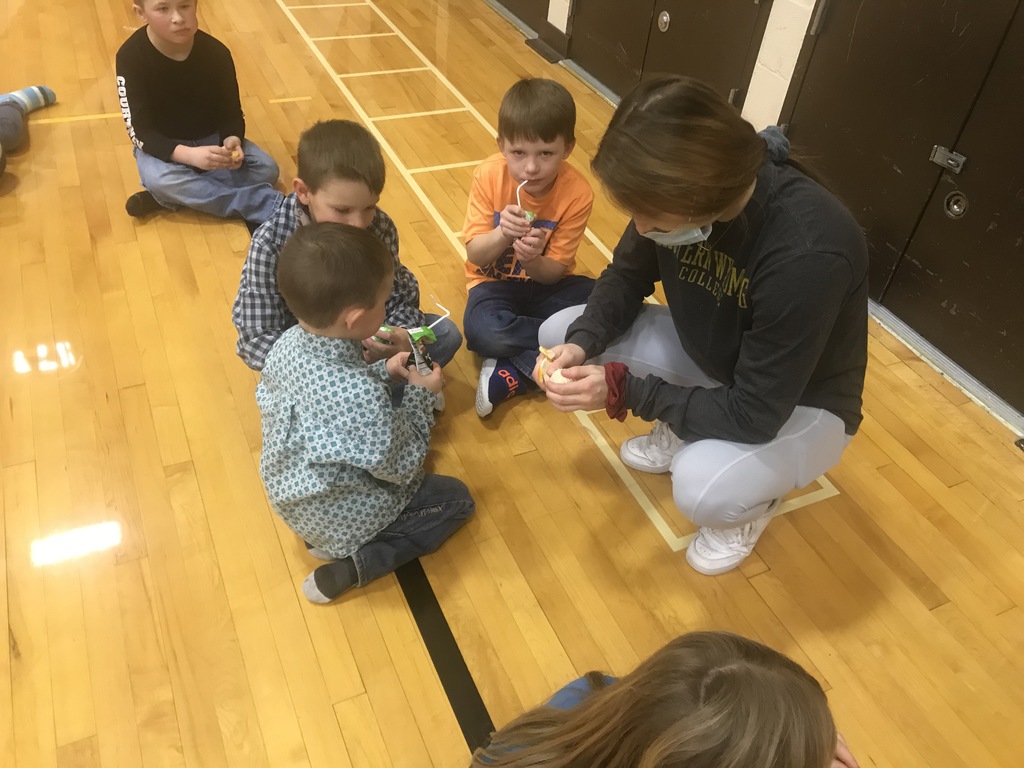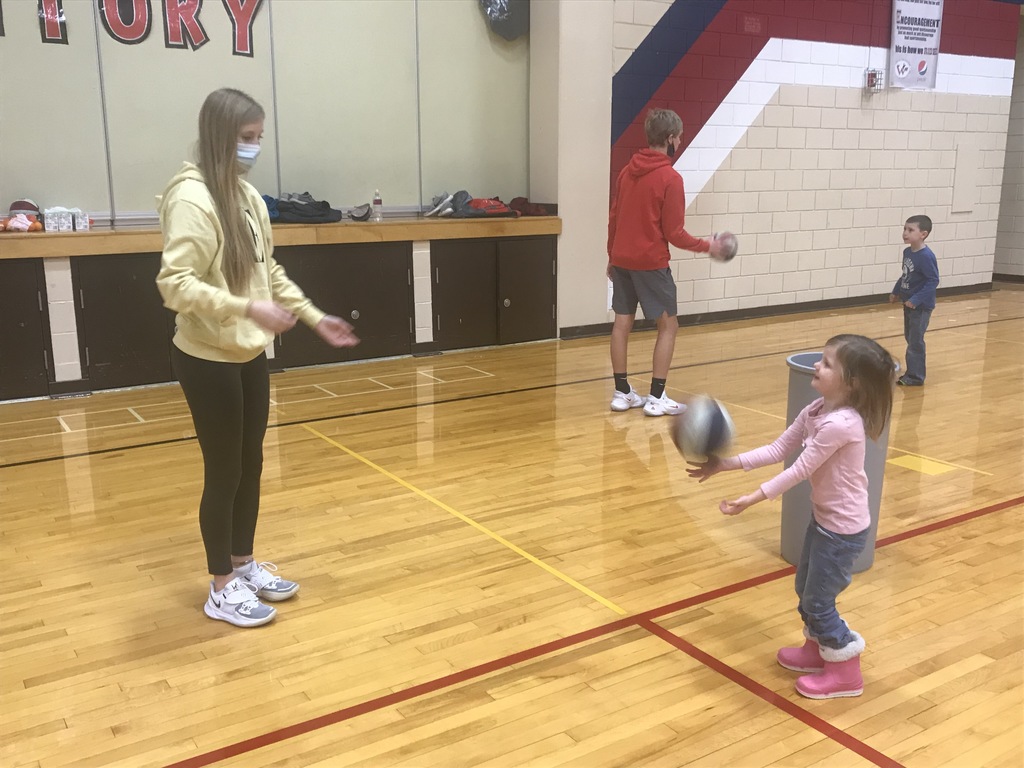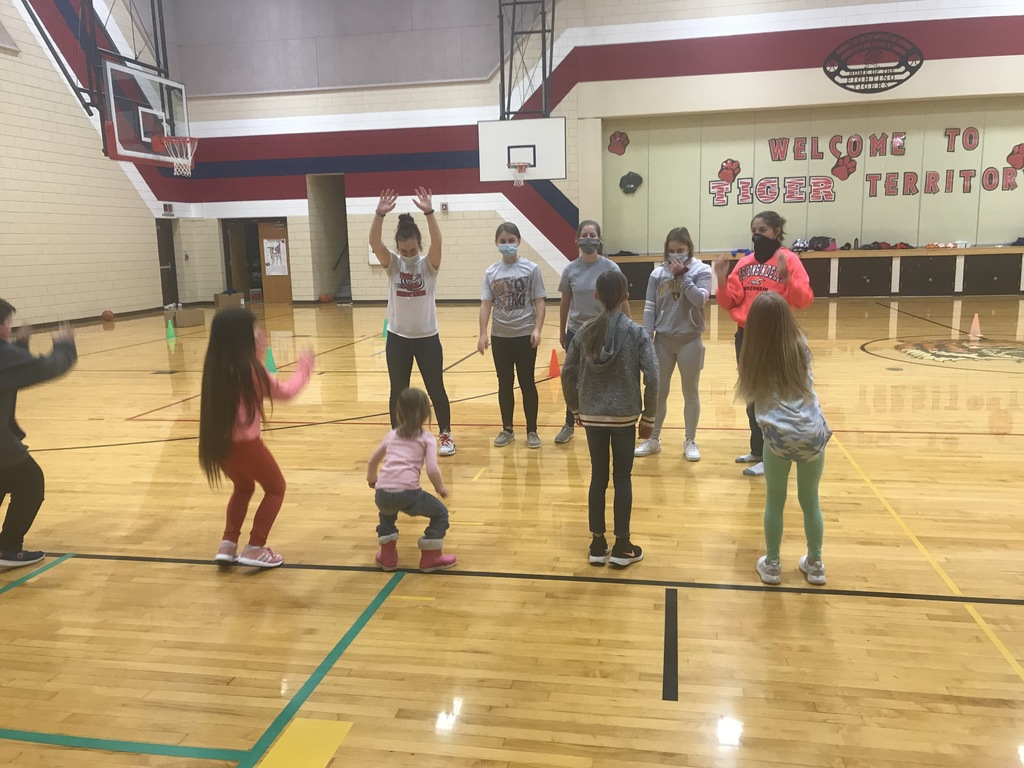 FBLA members have been busy on Enrichment Friday's with Member's Mentoring. The members spent two Friday's in the gym teaching the elementary students about basketball and healthy snacks.