More pancake pics!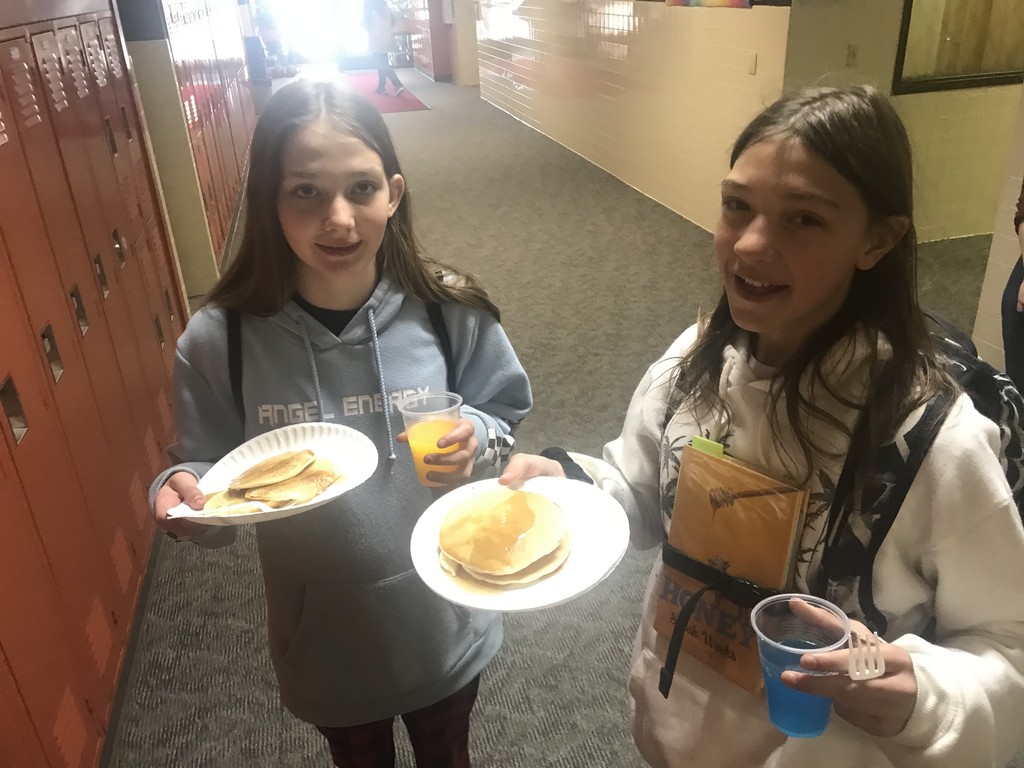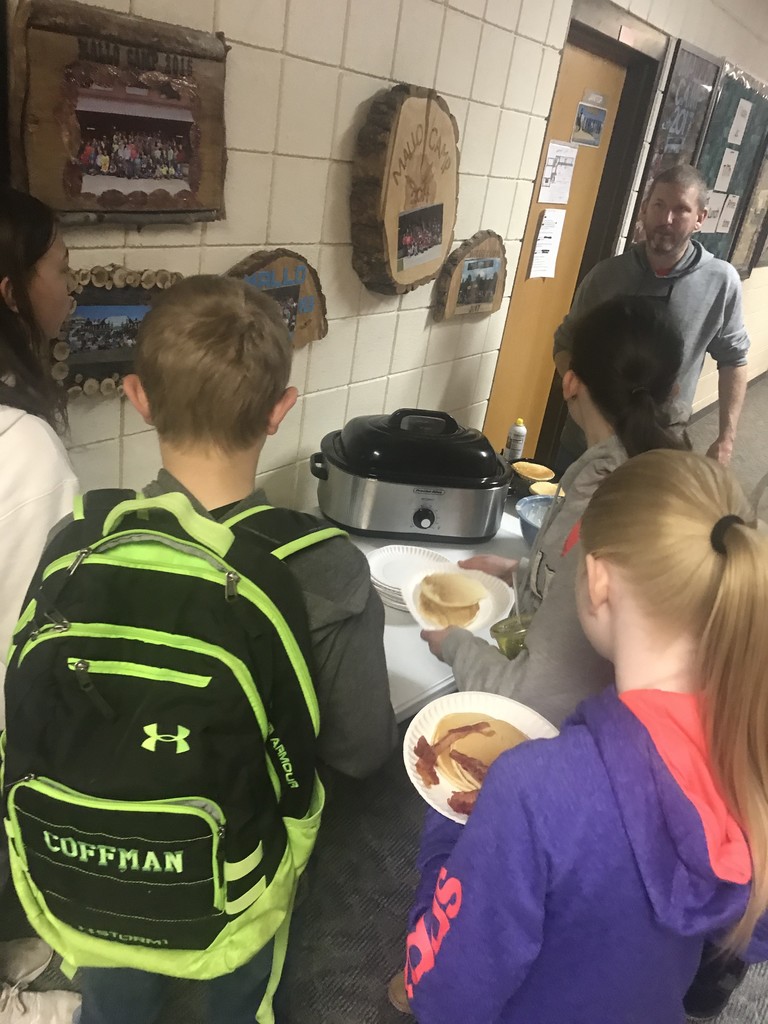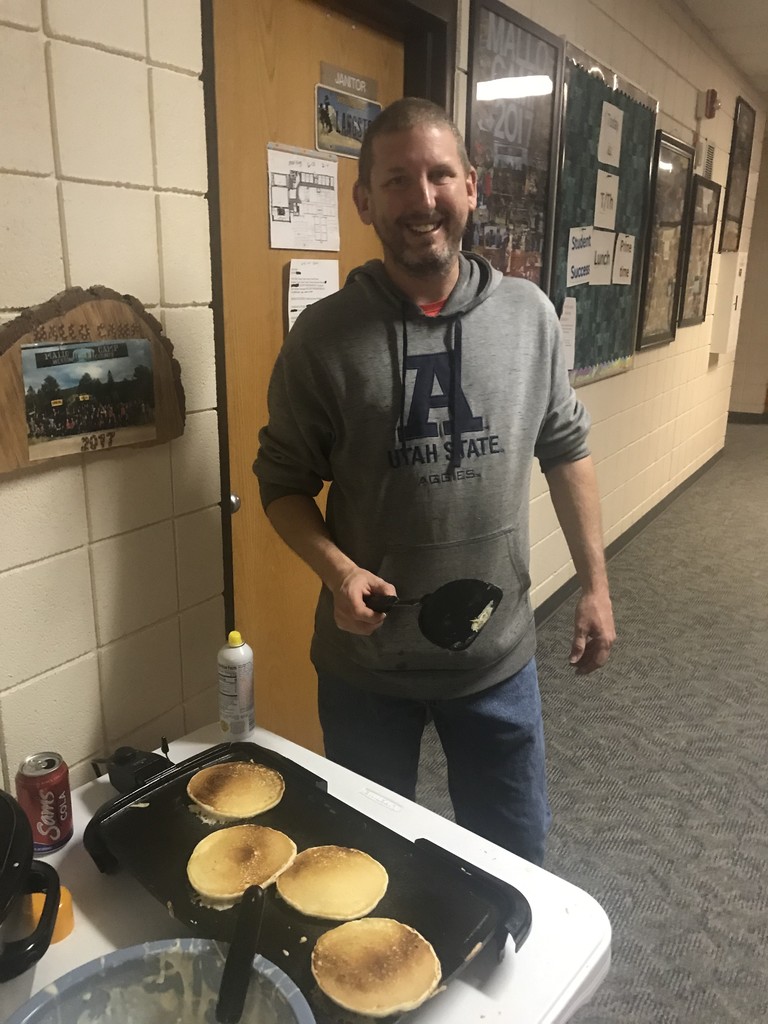 MS Semi Formal Dance Grade 6-8 April 29th 6-8pm Pictures from 6-6:30, dancing to follow

This morning was PANCAKES AND BACON!! These students ROCKED it yesterday, and are ready for another day of testing!!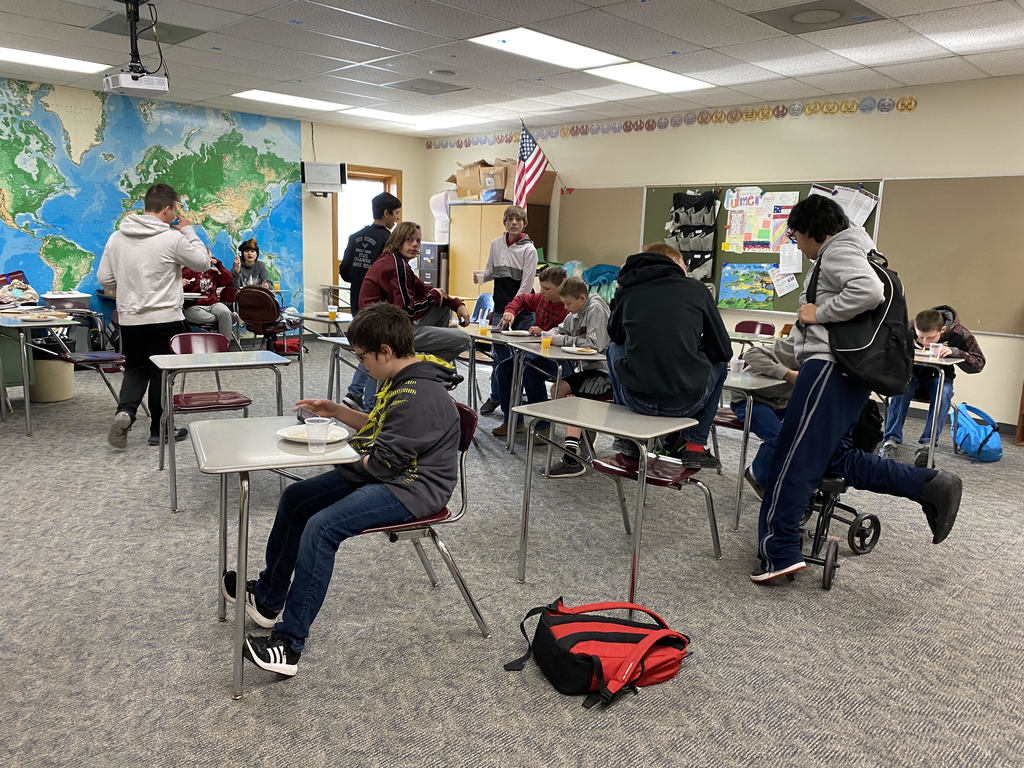 There is one thing Lusk Middle School students are not on testing day, and that's hungry!! They all made breakfast burritos on Monday and then middle school staff warmed them up and we had breakfast before testing this morning!!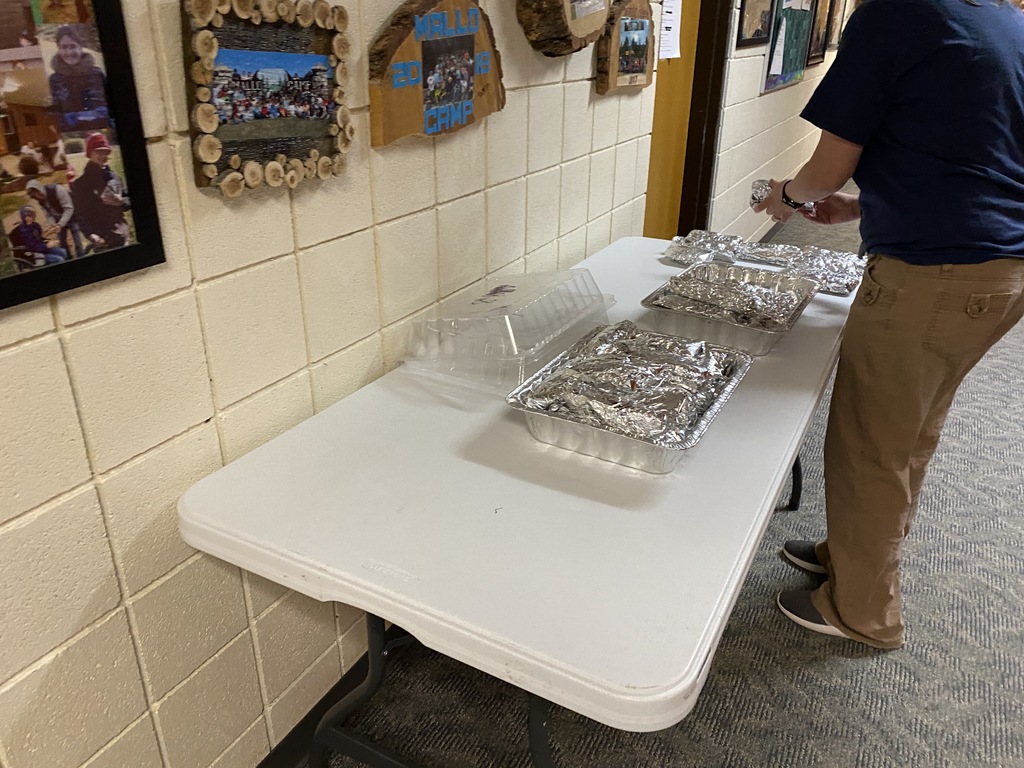 Please join us this Thursday evening at 7 in the HS auditorium for a spring concert featuring the 7-12 band and HS choir! We'll be performing some throwback songs befitting a Thursday as well as some classic spy themes!

LEMS track meet at Glenrock has been cancelled. We are working on a make-up meet next week and will let parents know once we have confirmation.

MS Track in Glenrock for Saturday April 17th has been cancelled.

The phones in the district don't appear to be working. We will be watching the district and LEMS pages for messages from parents. Sorry about the inconvenience!

There will be a Girl Scout presentation at LEMS tonight (Wednesday the 14th) at 5:30 in the LEMS Commons. Girls will be bringing home an informational flyer tonight. The target age group is kindergarten and first grade, but all girls are welcome!
FCCLA students presenting to the school board. There will be six students attending nationals in Nashville, TN this summer.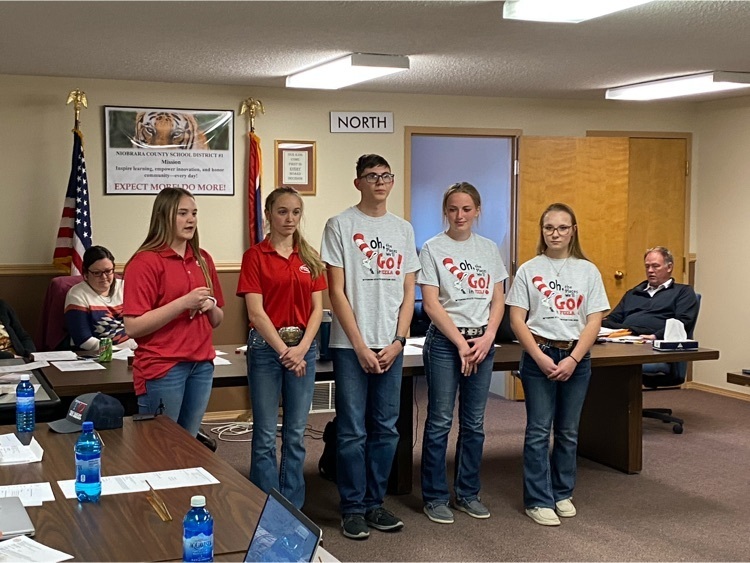 Primetimers of the week for April 6-9! L. Lyons-Colton Bracklesberg Reed-Corbin Matthews J. Lyons-Jackson Smith KVB-Enrique Maez Wasson-Tia Allbright Fullmer-Abby Glavan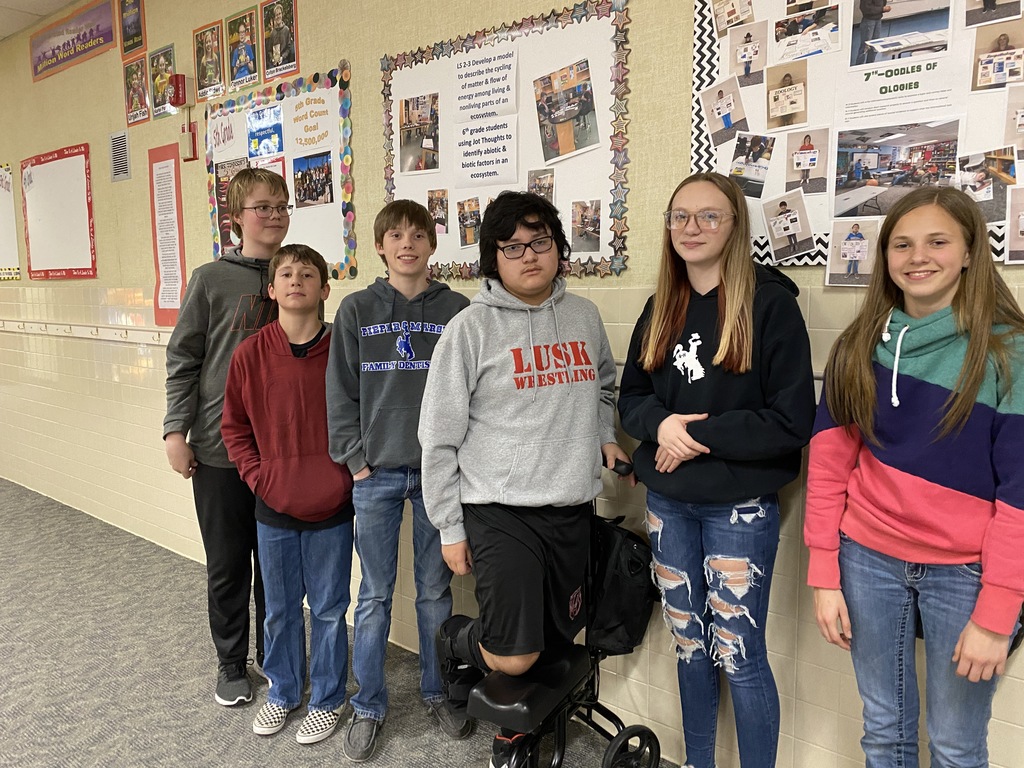 The yearbook staff wants to let you know that time is running out to order a 2021 Tiger yearbook. Orders will be placed with the publisher on April 30, so your student's order must be received by Friday, April 30, 2021. The price is $35.00 which includes free name stamping. Icons are $4 each and students may order up to five icons. We will only order the exact number of copies that students have ordered, so to place your order, return your form to Miss Baker and remember that you do not need to pay until your student checks out of school. Thank you for your order!

🚨Attention Lusk Middle School Parents 🚨 We are WY-TOPP testing on April 21, 22, and 27 If your child is going to be gone any of these 3 days please, please let us know so we can make alternate plans!! Thank you!!!

Middle School Primetimers of the Week March 29-April 1 J. Lyons: Kyra Willey Wasson: Dylan Emmons Fullmer: Paris Santistevan L. Lyons: Marleigh Smith KVB: Tessa Manning Reed: Chance Hughes Primetimers of the week are recognized for their outstanding work ethic, kindness, respectfulness, and responsibility!!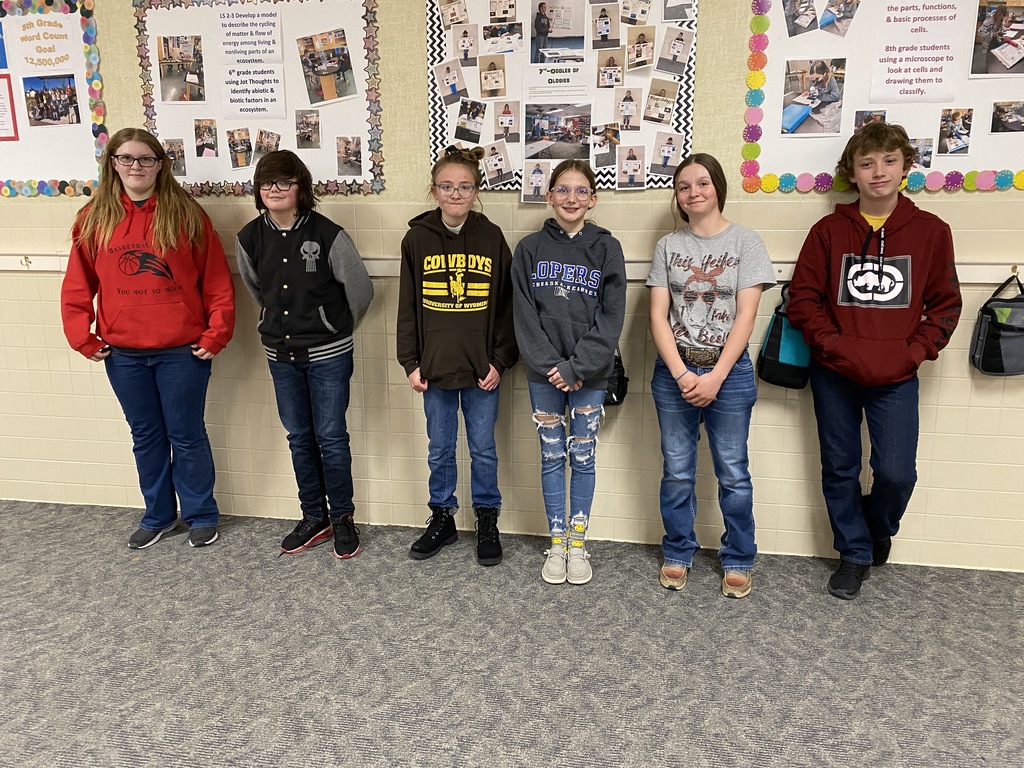 Senator Barrasso visited the NCHS students today. Student council showed him around the building and then he addressed the entire school. Thank you for taking the time to visit us Senator Barrasso.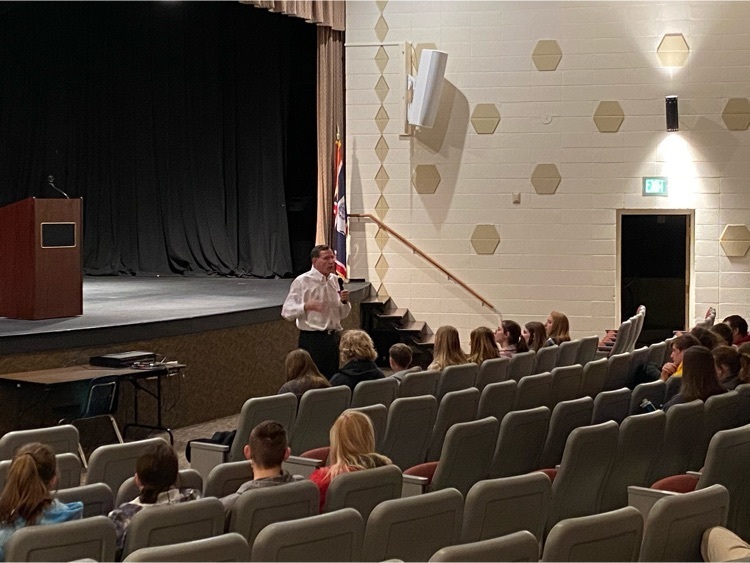 Niobrara County FBLA competed virtually at State this year due to weather and restrictions. State testing results were released this week and our chapter is proud to announce that senior, Chance Richardson place 2nd in Security and Investments. This will allow him to compete at the national level in June. Freshman, Phoebe Allbright place 3rd in Introduction to FBLA, she will also have the opportunity to compete at Nationals in June. The results for the projects Niobrara County FBLA members submitted will be released on May 5th at the State Spring Celebration. Congratulations to Chance and Phoebe, way to represent Niobrara County!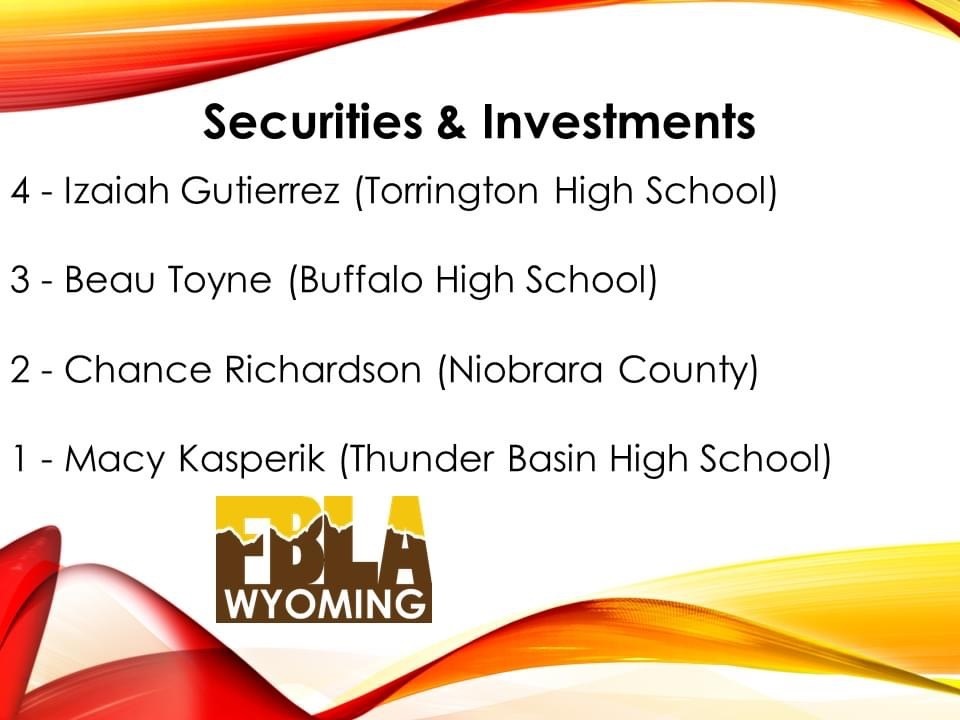 We will be holding a forum to discuss moving middle school to the high school on Thursday, April 8th at 6:00 in the high school auditorium. This forum is open to the public.

8th Grade testing Speed!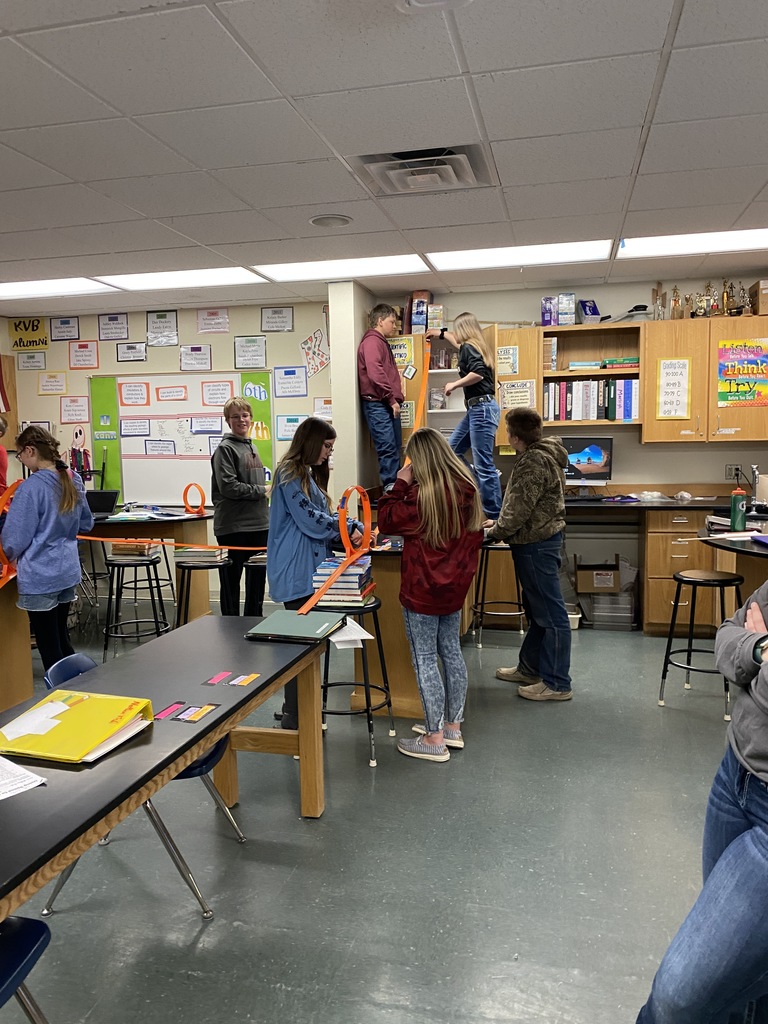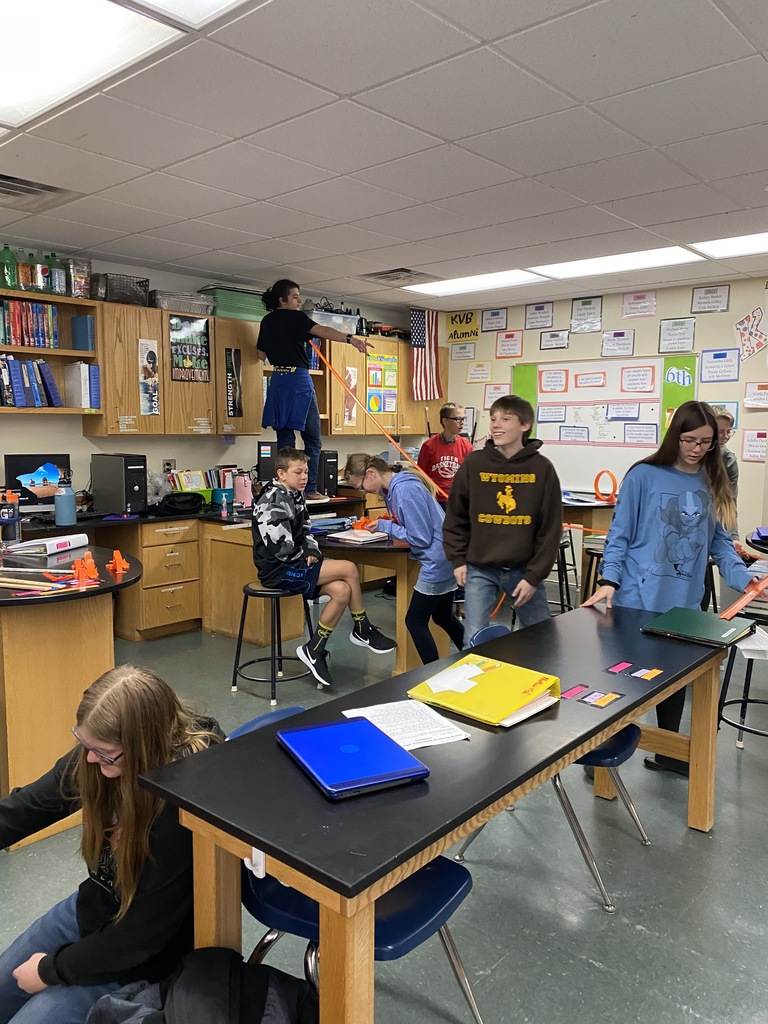 Last Thursday the Niobrara County FCCLA Chapter competed at the State Convention in Cheyenne, WY. The students did extremely well and supported each other when they were not competing. Marina Sherwood placed first in Job Interview, Phoebe Allbright placed first in Leadership, Melody ZumBrunnen placed first in Fashion Construction, and Hattie Nelson had a very high score on her Career Investigation Portfolio but just missed the top two. Jaden Stauffer, Adelle DesEnfants and Dalton Larson will compete virtually in April for their projects. Congratulations to all of them, they did great!

Middle School Primetimer's of the Week J.Lyons-Brittin Bruch KVB-Raven Dinorog Reed-Francheska Bannan Wasson-Connor Luker Fullmer-Nathan Fish L.Lyons-Keen Coffman