Good luck to all of our sports teams tonight and this weekend! Wishing you the best! Go tigers!!!

November Newsletter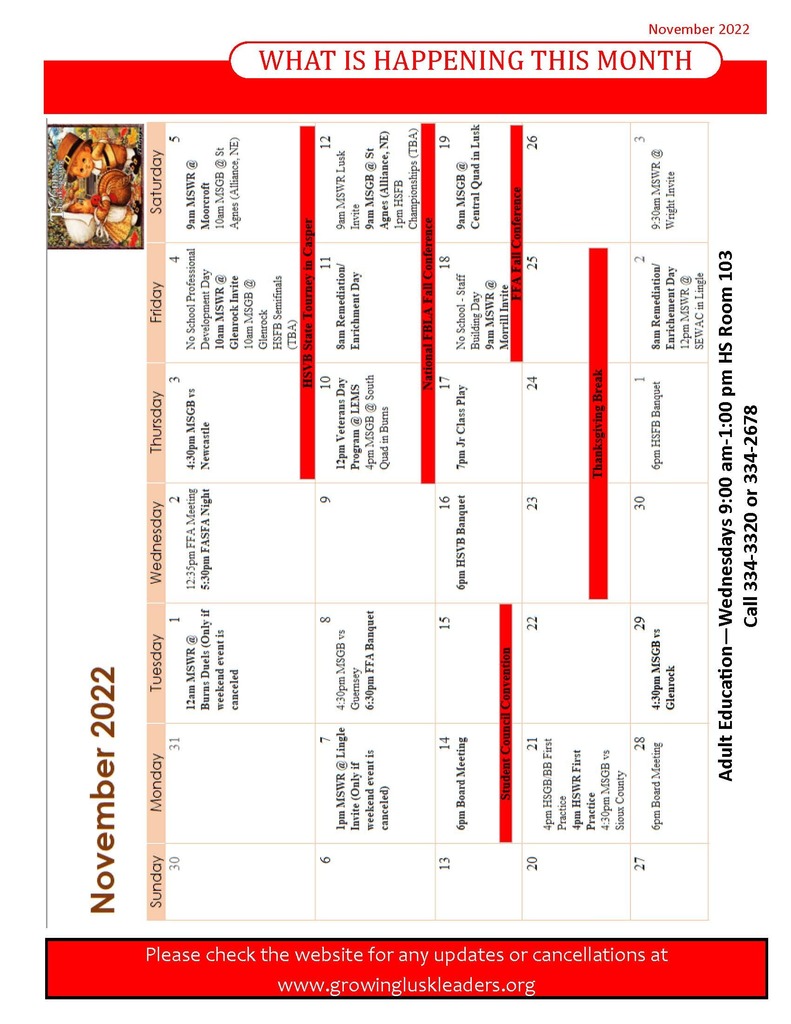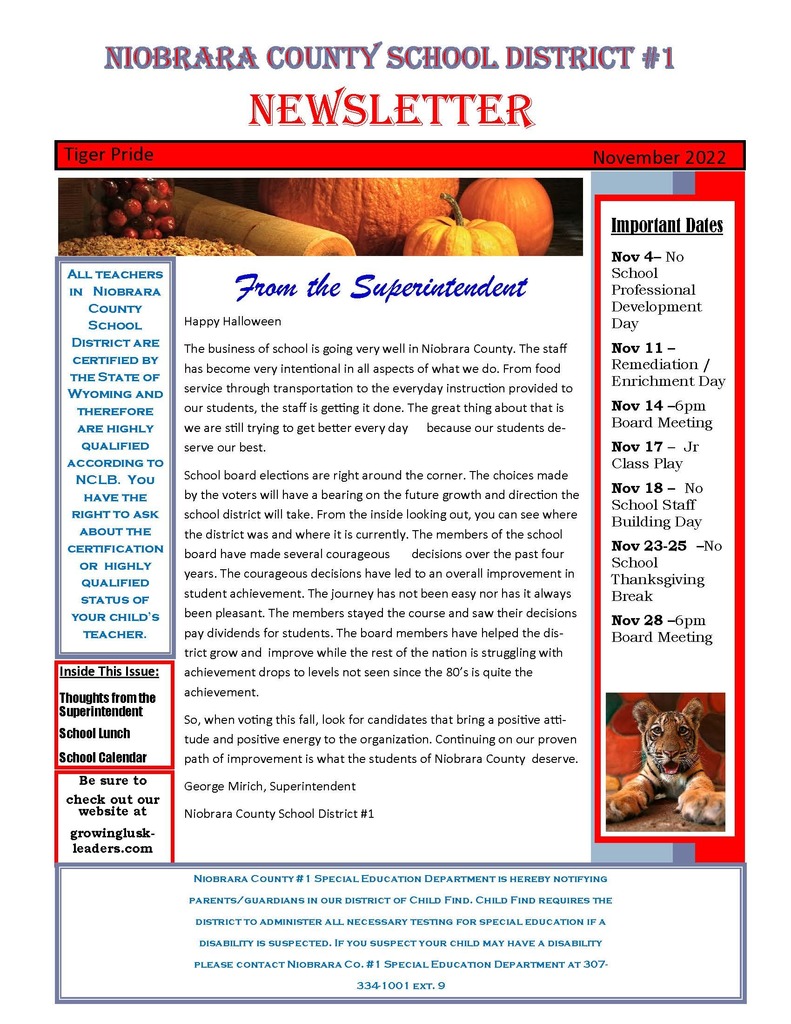 Pep Rally 1:30pm Thursday Oct. 27th, 7-12th grade!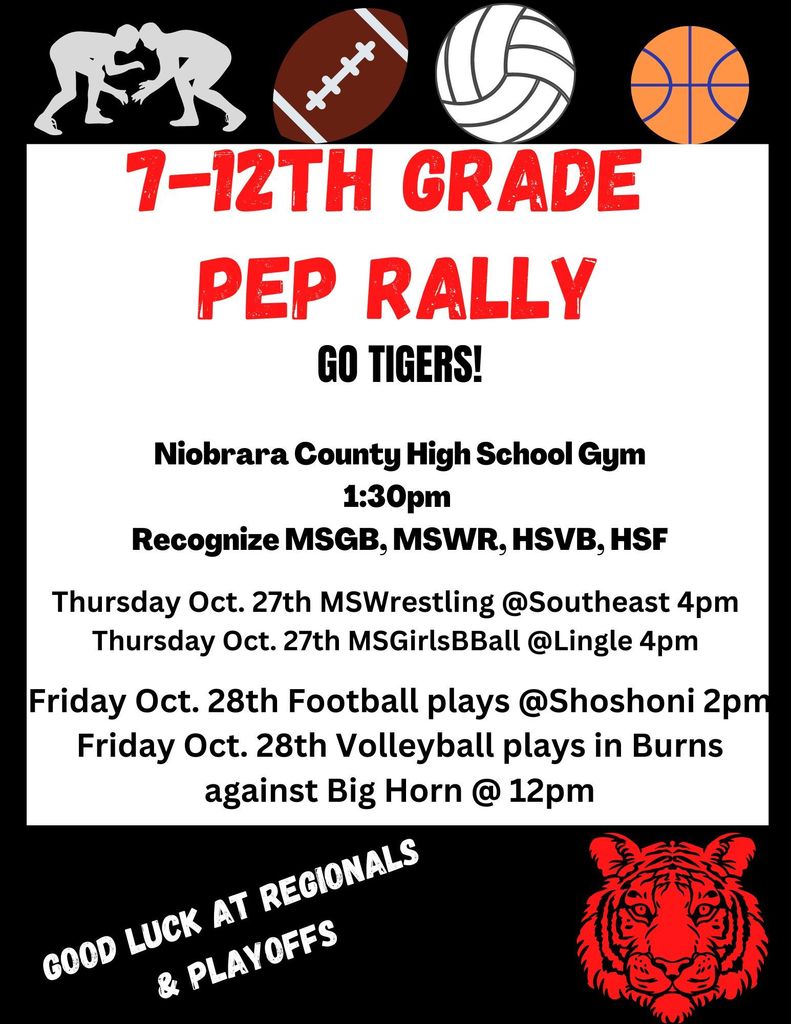 FASFA Night November 2, 2022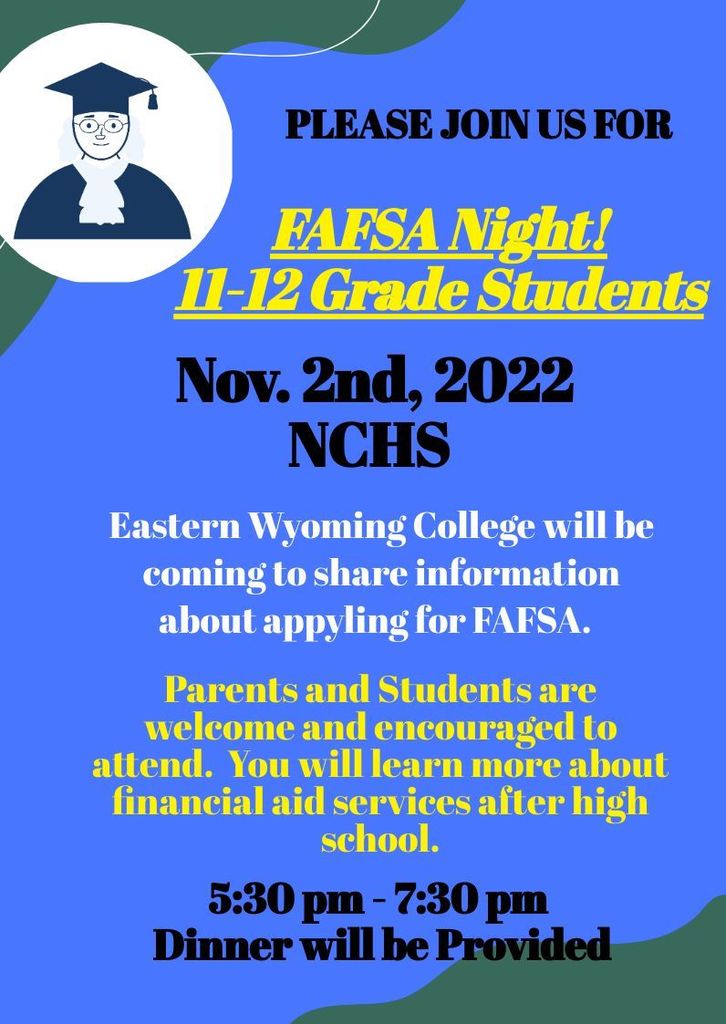 MSWR October 27th schedule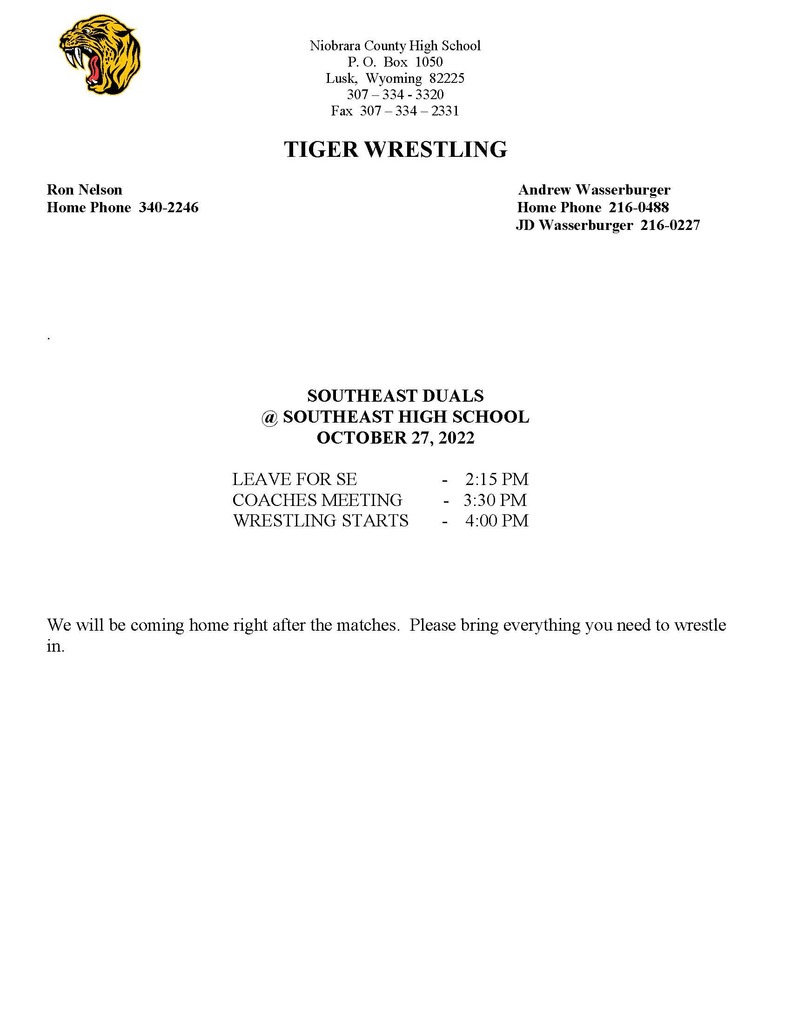 HSFB Seniors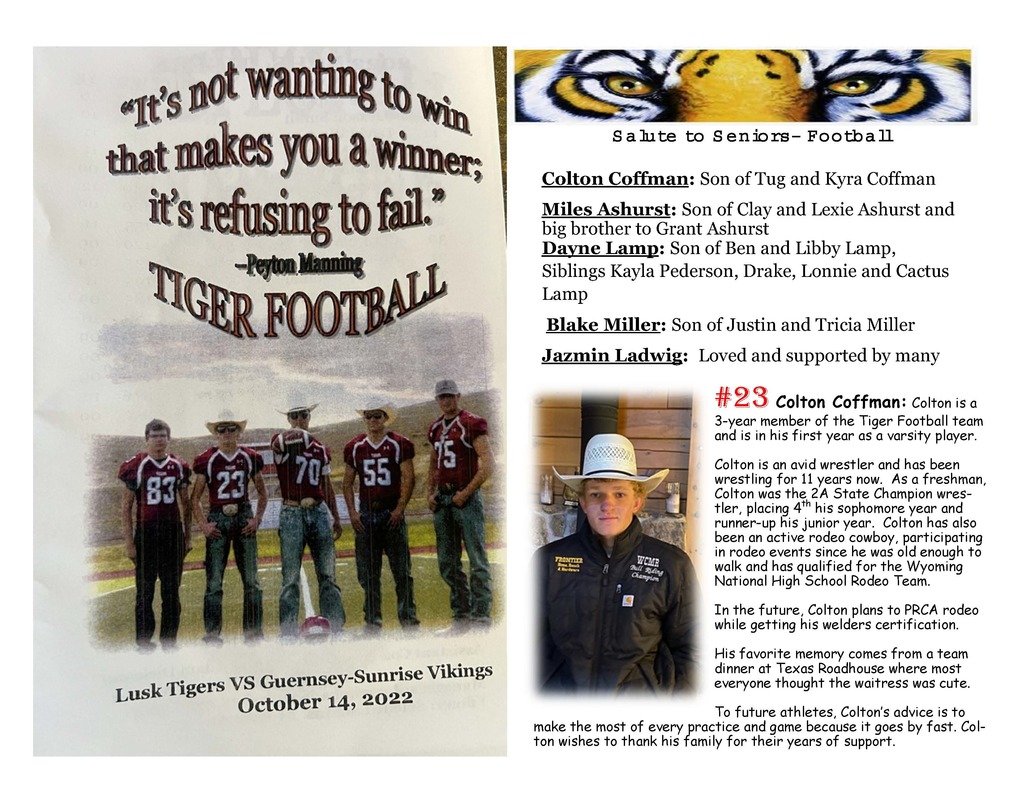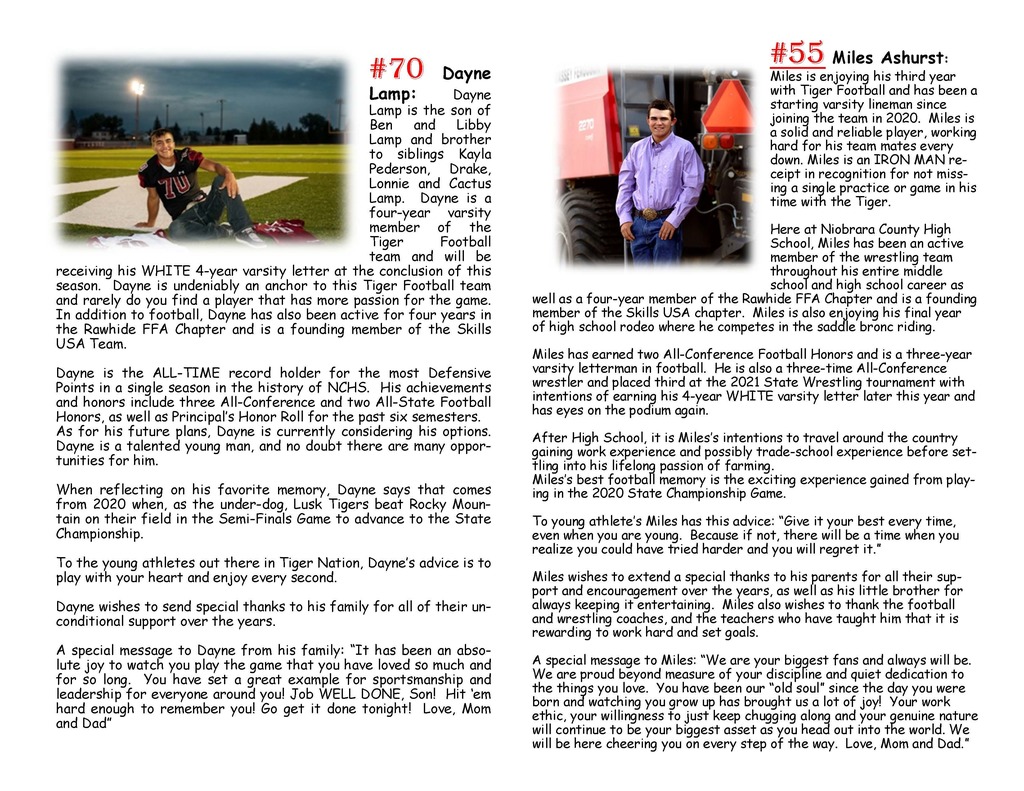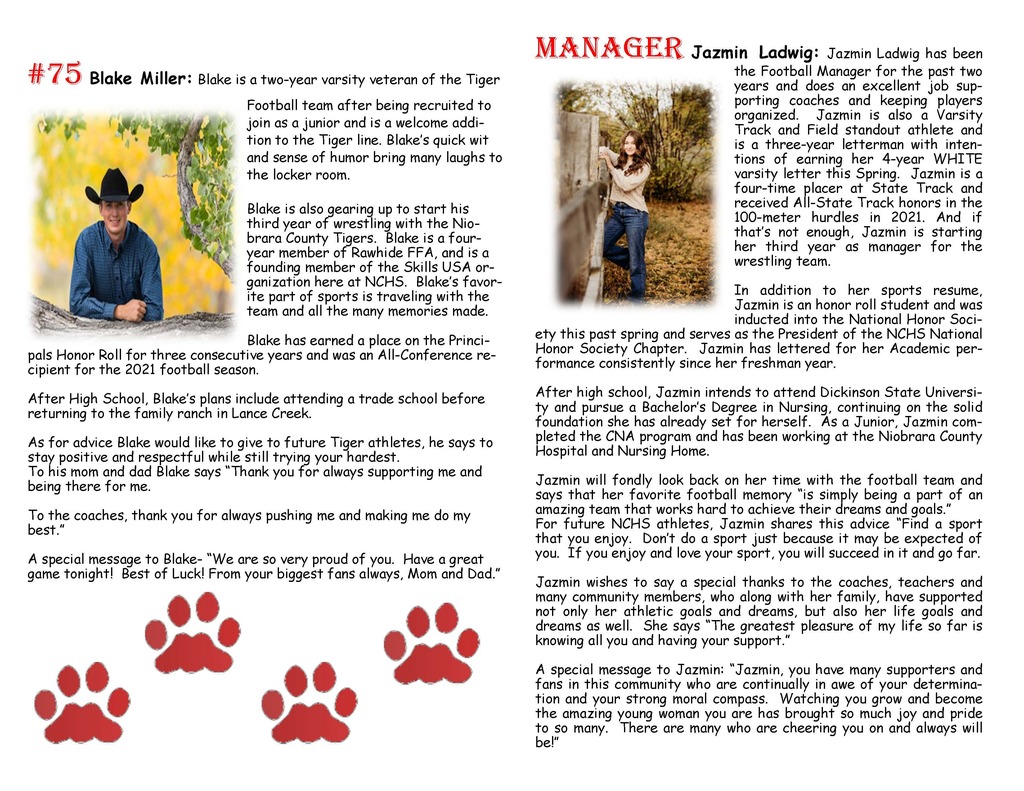 HSVB Seniors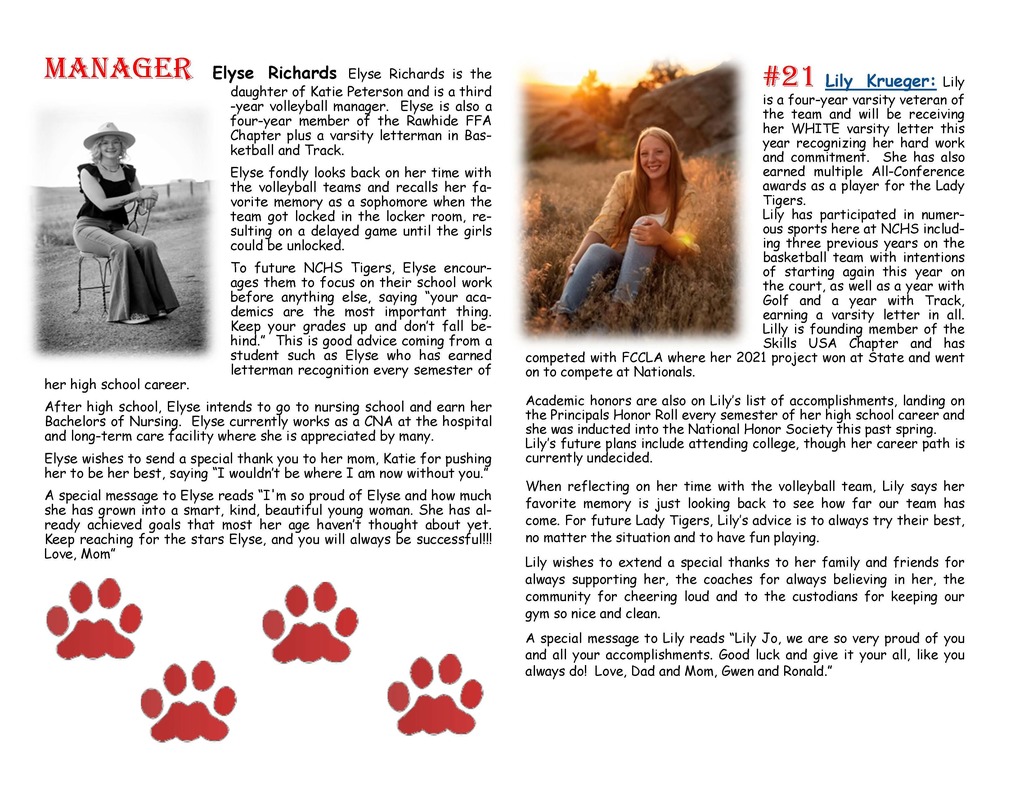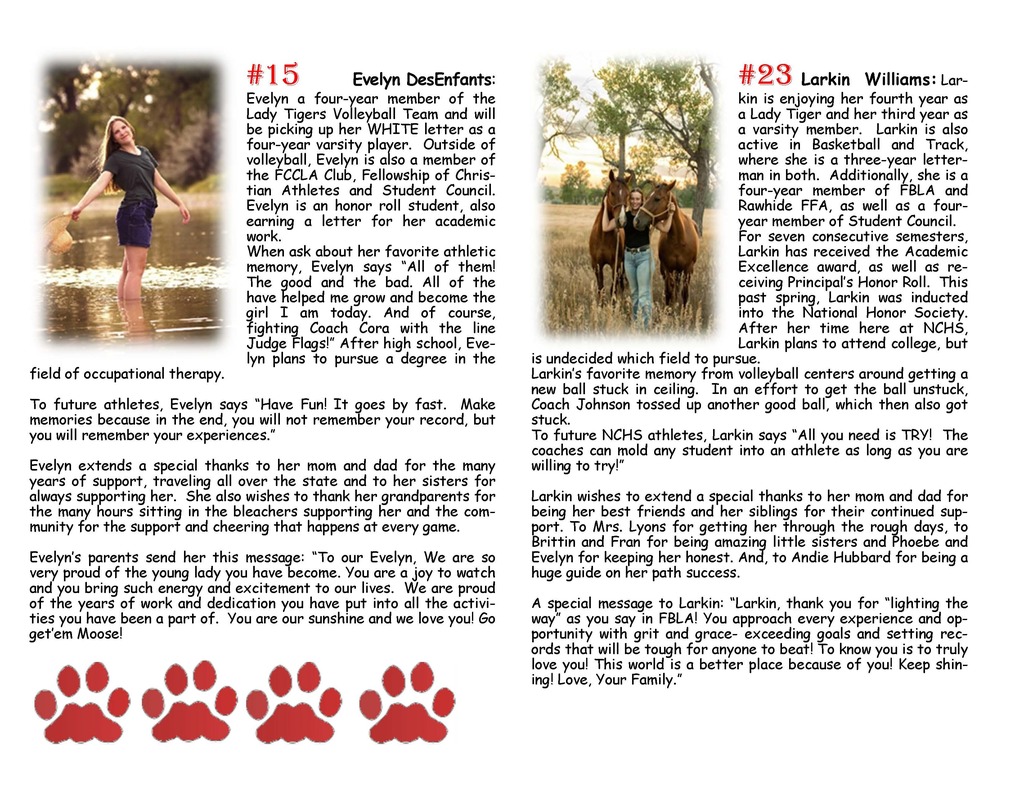 SAVE THE DATE! LEMS First Quarter Celebration on October 19 at 1:00 in the Gym!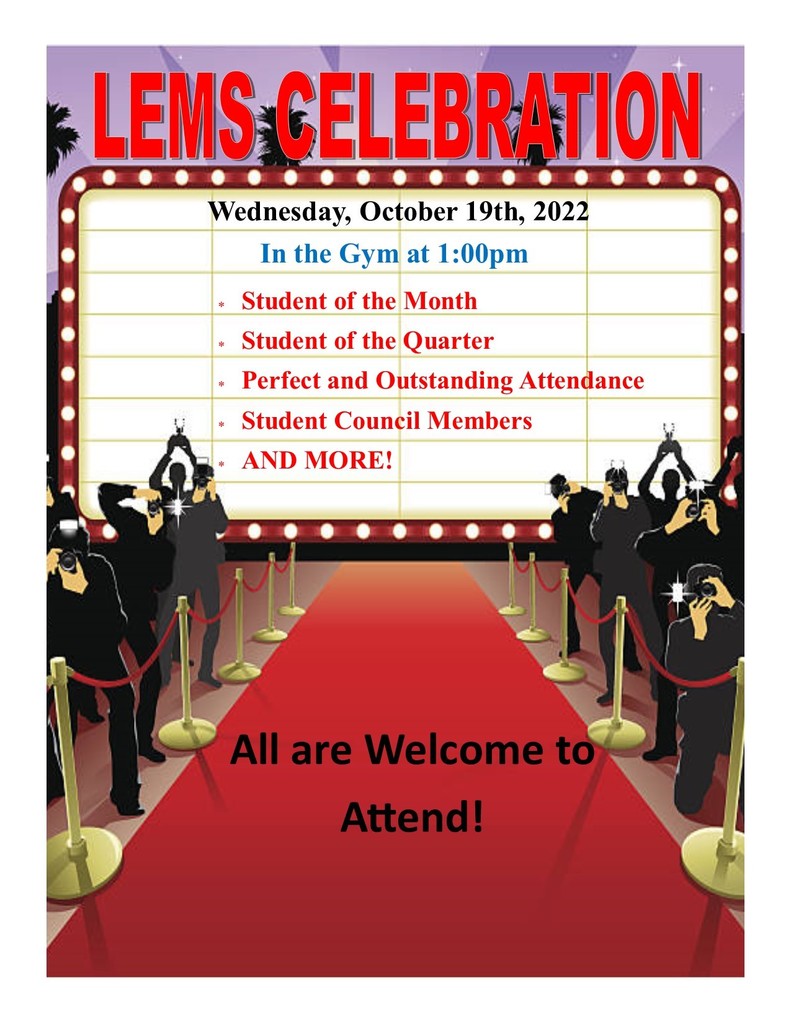 LEMS Celebration!
Parent Teacher Conferences are coming up!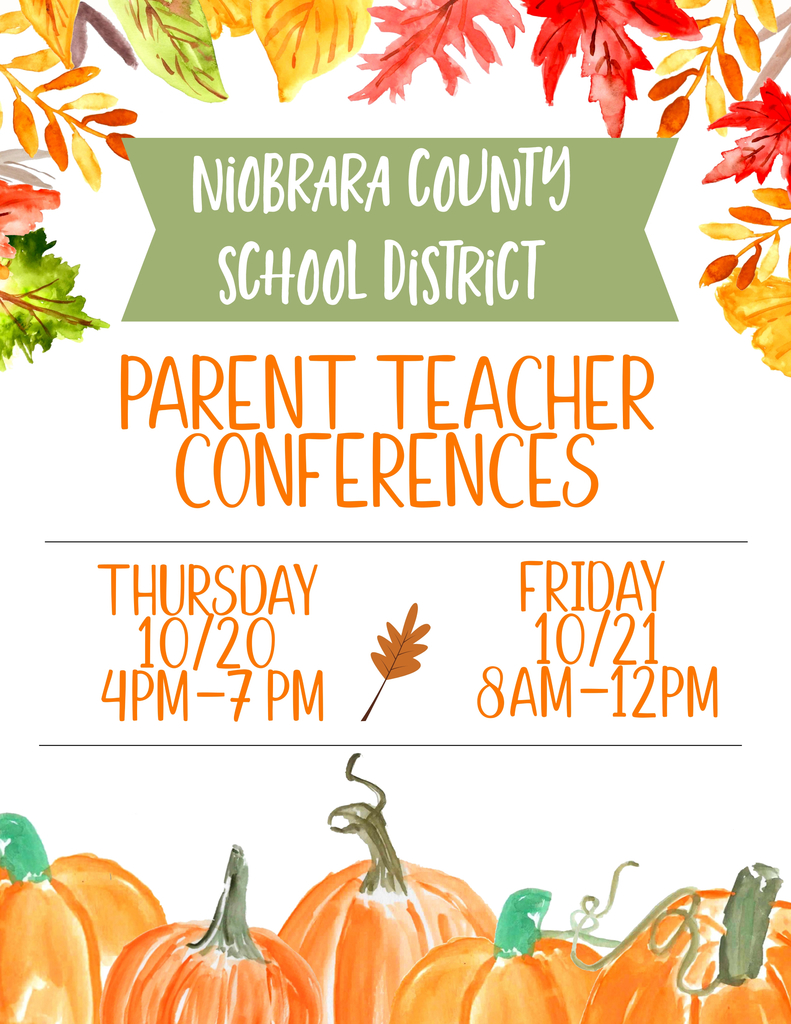 Pink out night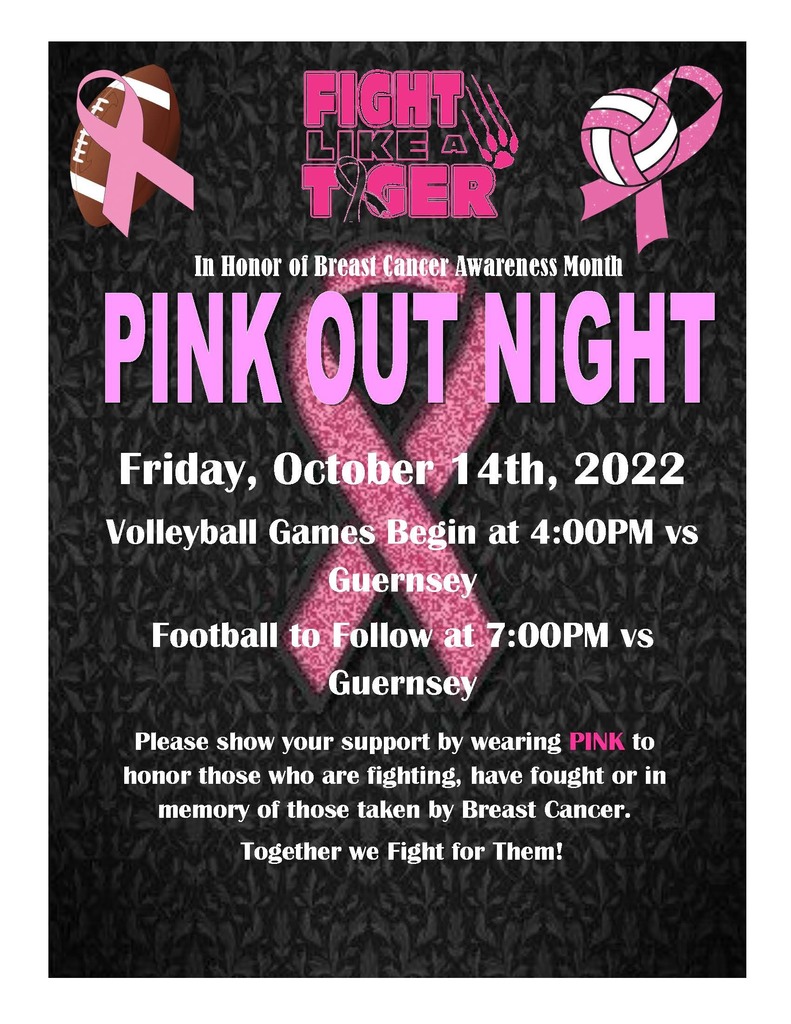 FCCCLA traveled to Casper for the Fall Conference last Wednesday. We had many great sessions and an amazing keynote speaker!

FBLA Silent Auction Friday, Oct. 14th- FBLA will have several wonderful silent auction baskets available for bidding Friday, Oct. 14th in the NCHS gym lobby from 4-6:30 pm. Please come out and support FBLA as they raise funds for community service projects and conferences.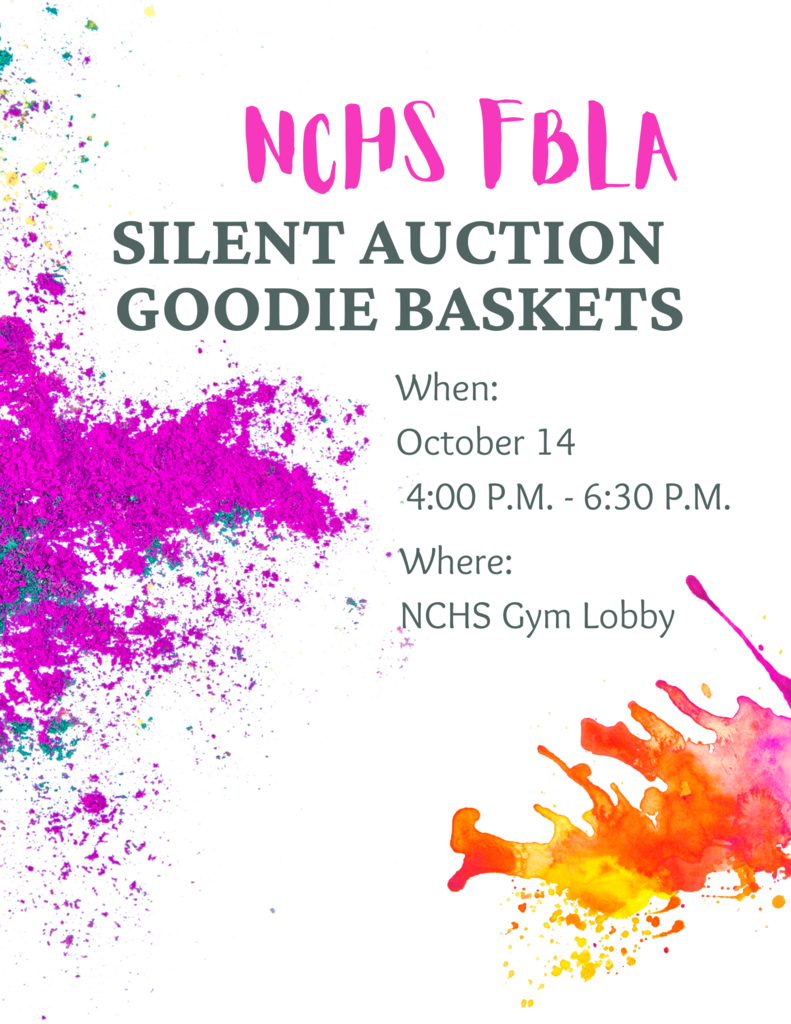 FBLA Traveled to Buffalo for Fall Conference Fall Leadership Conference was hosted in Buffalo on October 5th. Seventeen NCHS FBLA members attended the conference. There were several wonderful workshops including "Business Ethics" and "Your Digital Footprint."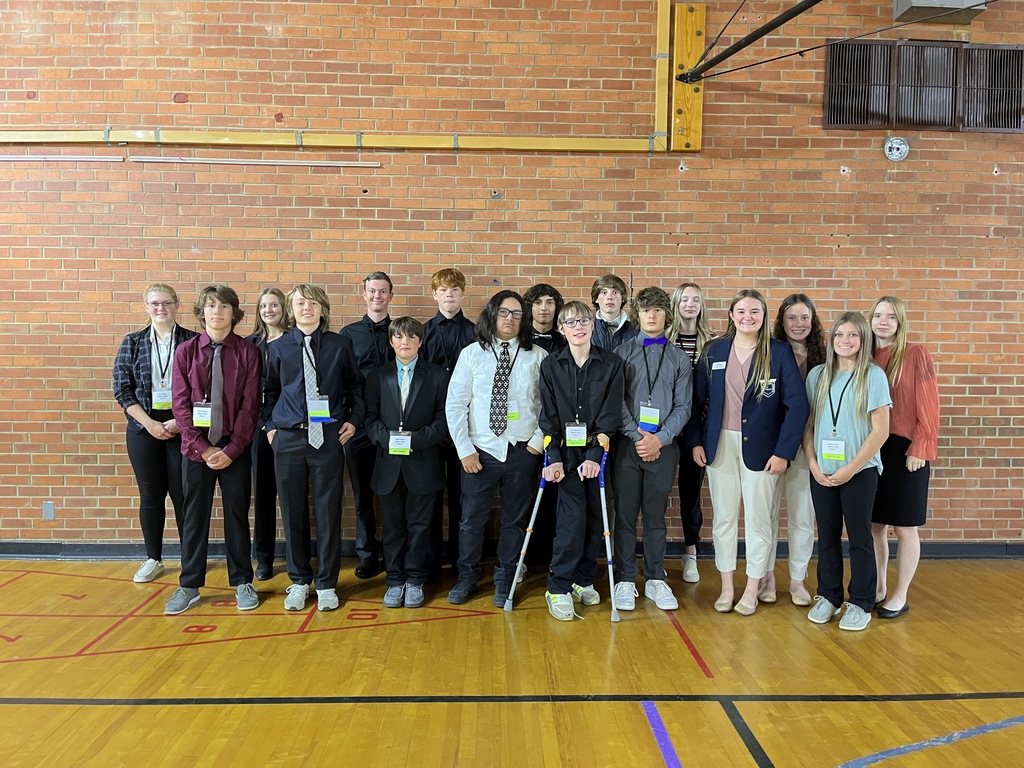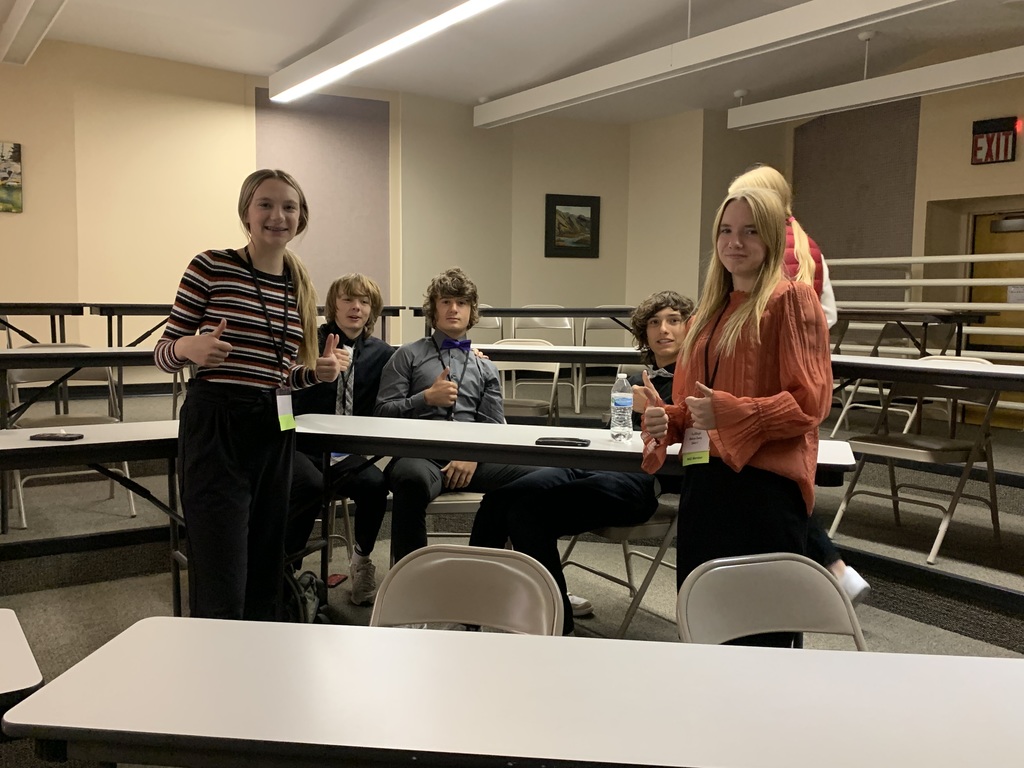 Free Community BBQ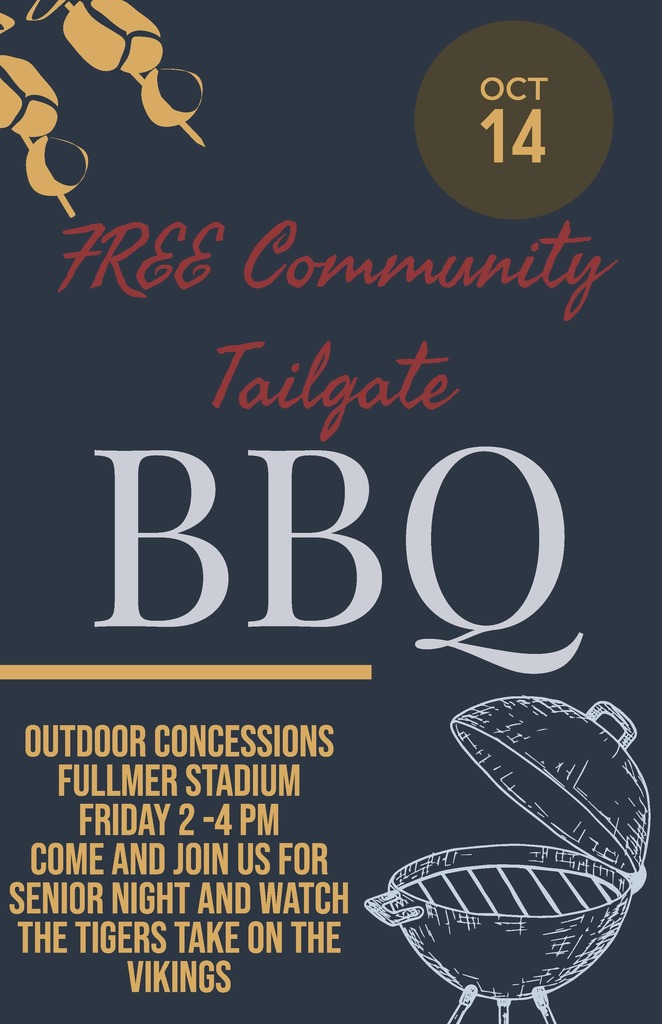 October Newsletter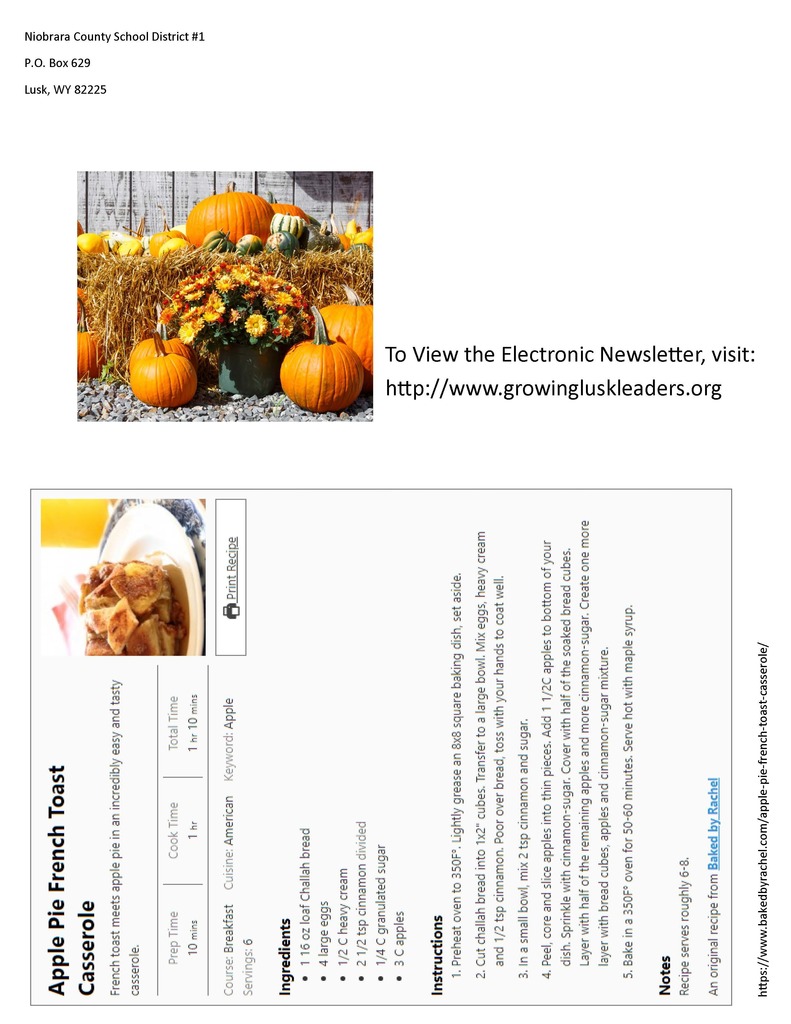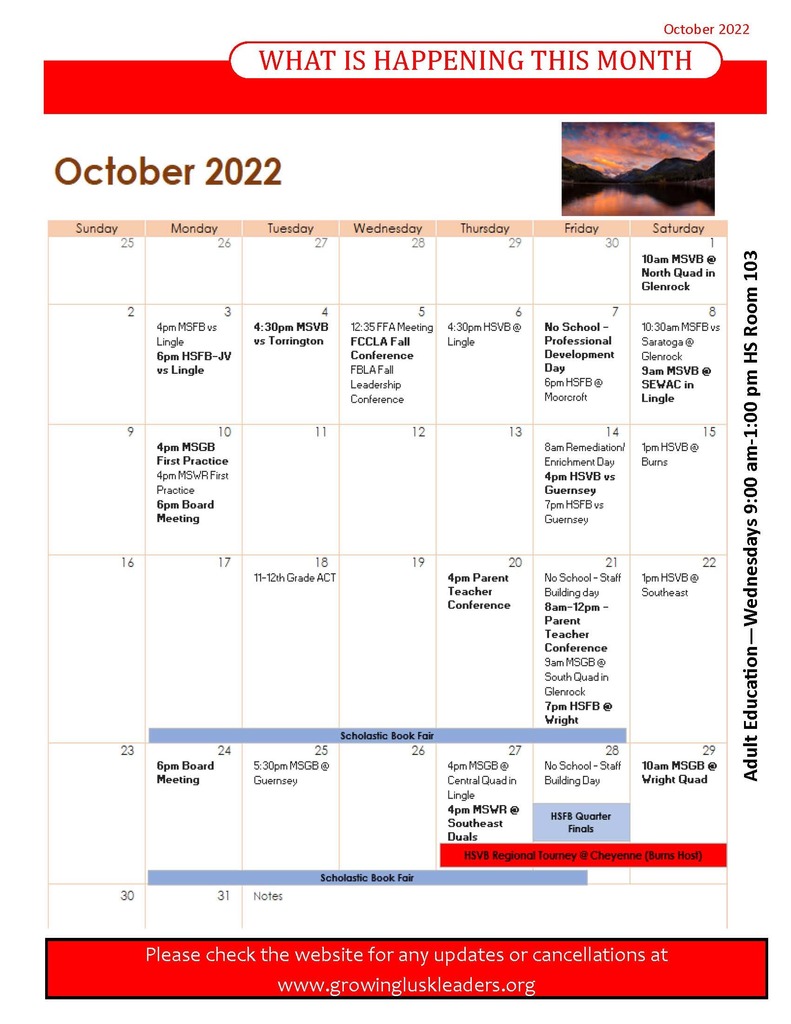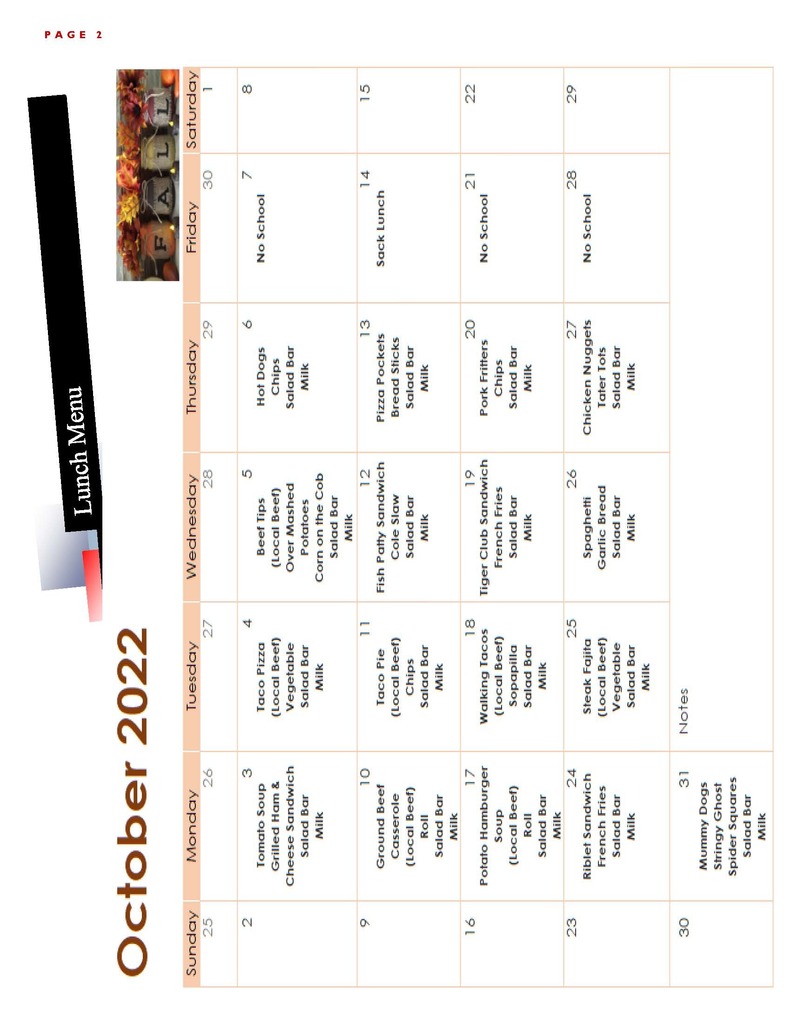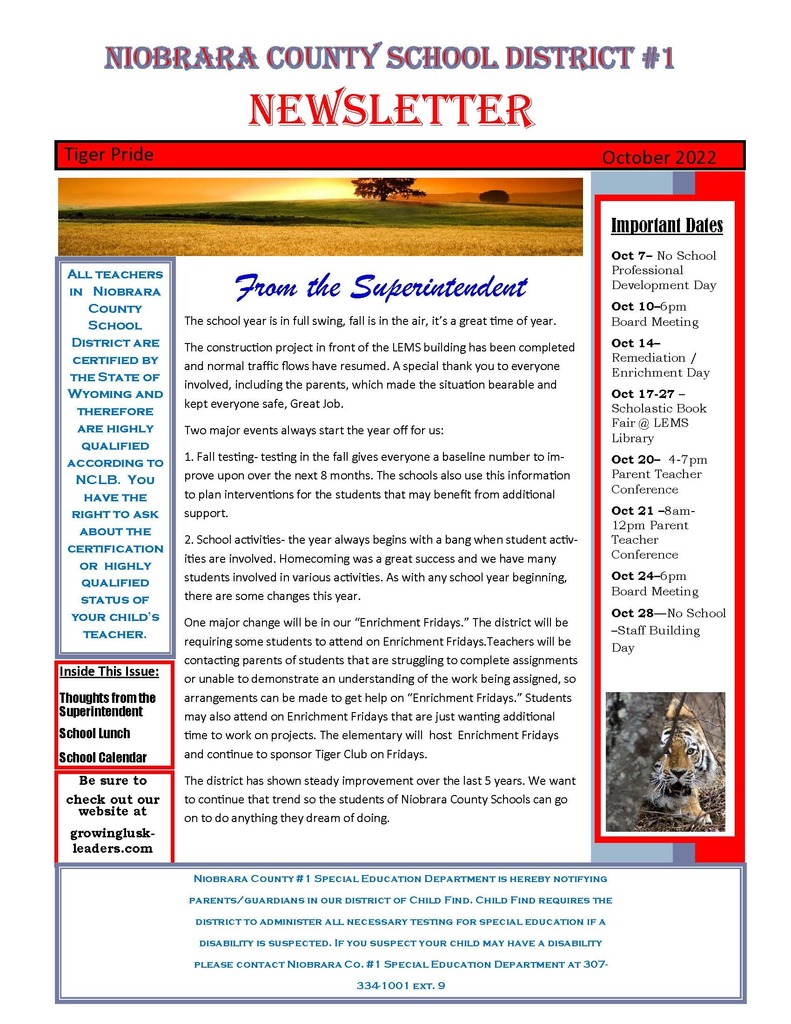 Thank you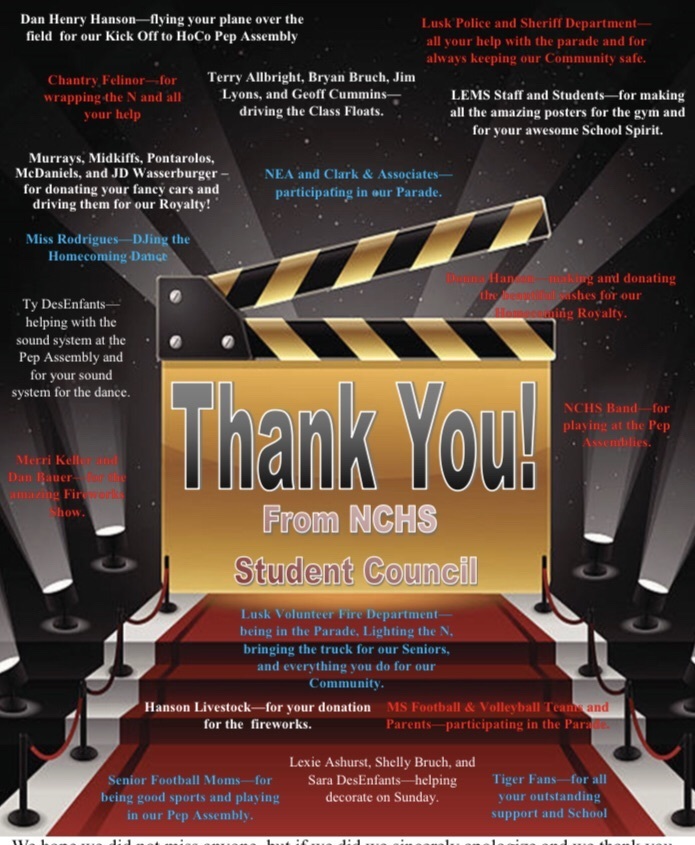 Happy fall! LEMS students are in the season. 2nd grade "Owl About Me" projects and preschool Fine Motor Owls!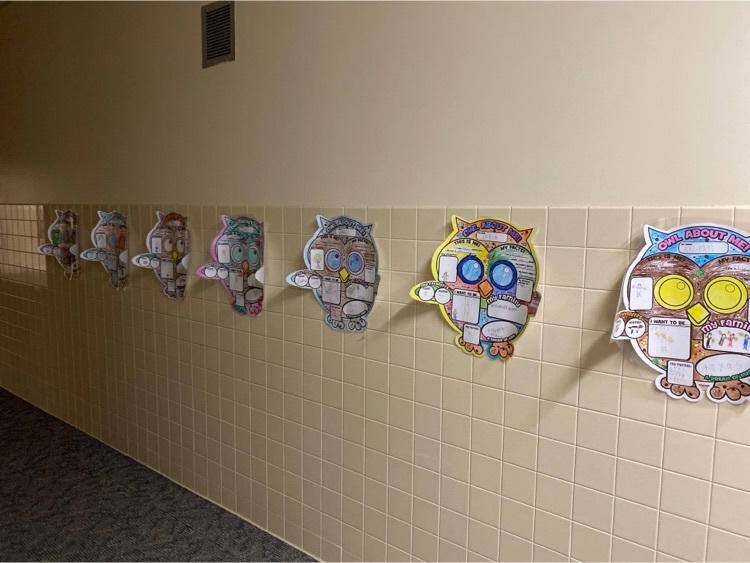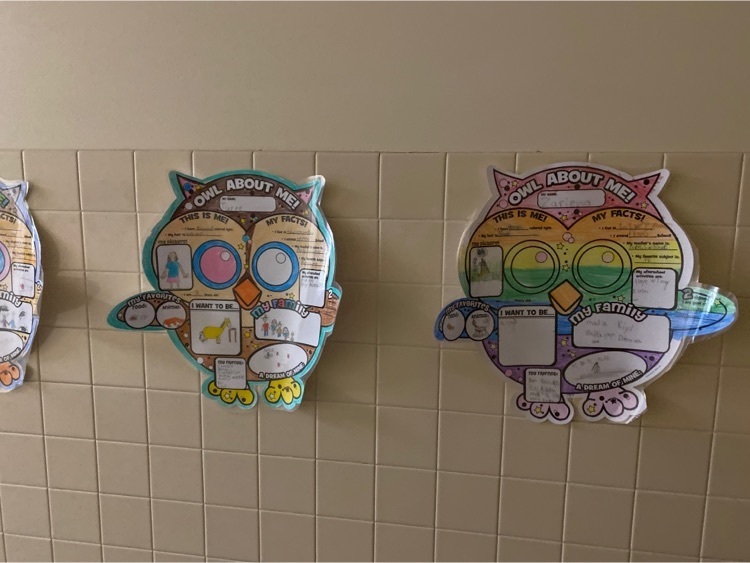 Don't forget! Tomorrow (Thursday, 9/29/22) is picture day!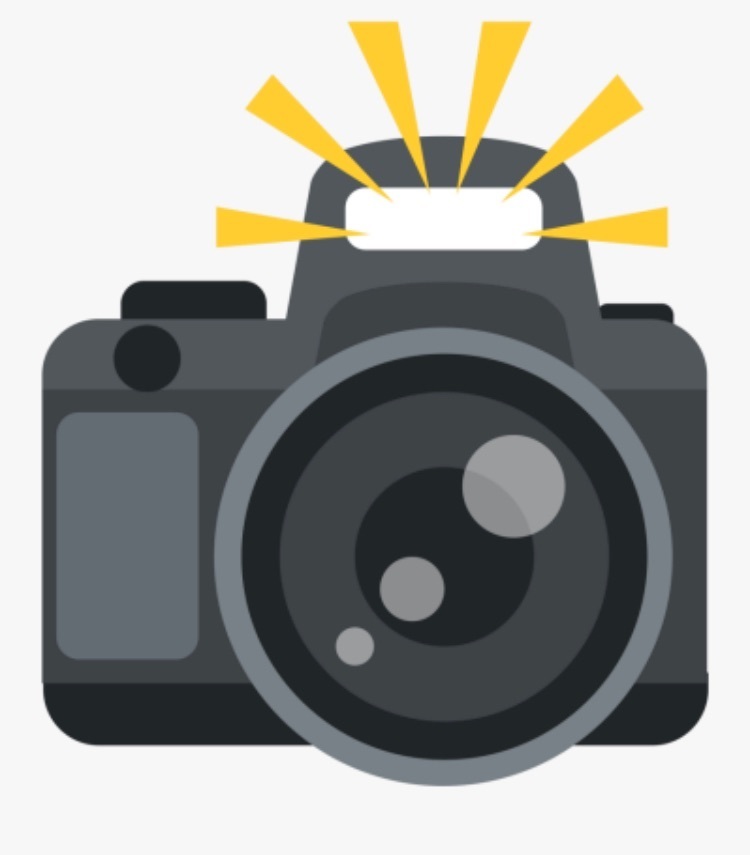 Picture day is this Thursday, September 29th!