Please take a moment to take the following survey regarding coming back to school this fall:
https://bit.ly/3h9mdYz

Kindergarten Round Up Tuesday, August 11 at LEMS from 9:00 a.m. to 12:30 p.m. Call the school at 307-334-2224 for questions and information. Letters will be sent to registered kindergartners early next week.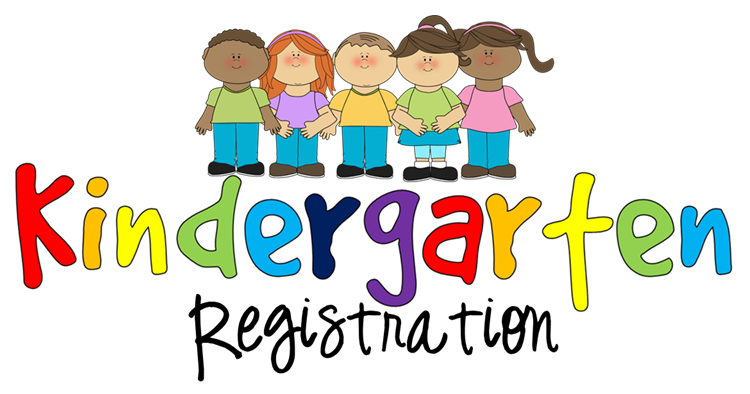 NCHS Students Virtually Compete at the FBLA National Leadership Conference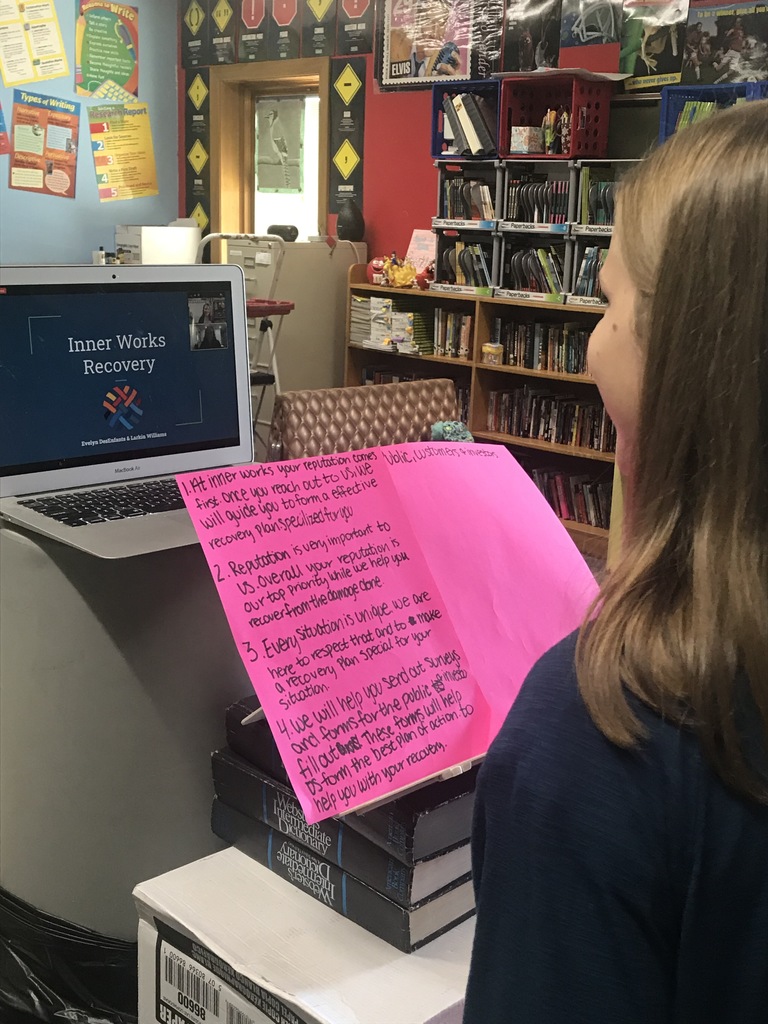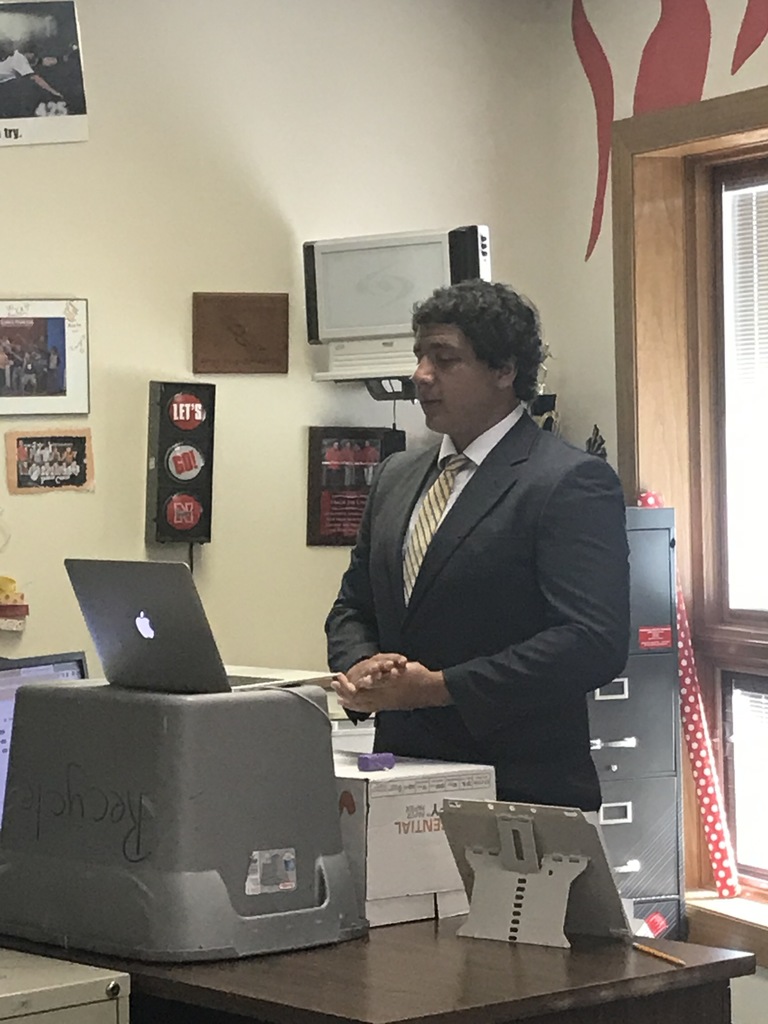 2019-2020 Niobrara County FBLA National Qualifiers American Enterprise Project-2nd Bryn Bruch Courtney Rowley Abby Kottwitz Business Communication Lucy Ceaglske-3rd Business Law Lucy Ceaglske-1st Community Service Project-2nd Walker Kupke Jasper Caldera Tanner Carpenter Cyber Security Tyler Basile-4th Economic Tyler Basile-1st Intro to Business Presentation-1st Larkin Williams Cooper Stewart Evelyn DesEnfants Intro to Business Walker Kupke-3rd Introduction to Financial Math Walker Kupke-2nd Intro to informational Tech Cooper Stewart-1st Local Annual Chapter Business Report-4th Danni Larson DeAnna West Sales Presentation Jasper Caldera-3rd

The deadline for yearbook orders has been extended to May 29th at Noon by the yearbook company. The cost is $35 with free name stamping. Icons are $4. Call the HS Office 334-3320 or email Miss Baker if you are interested.

Parent Letter 4-29-2020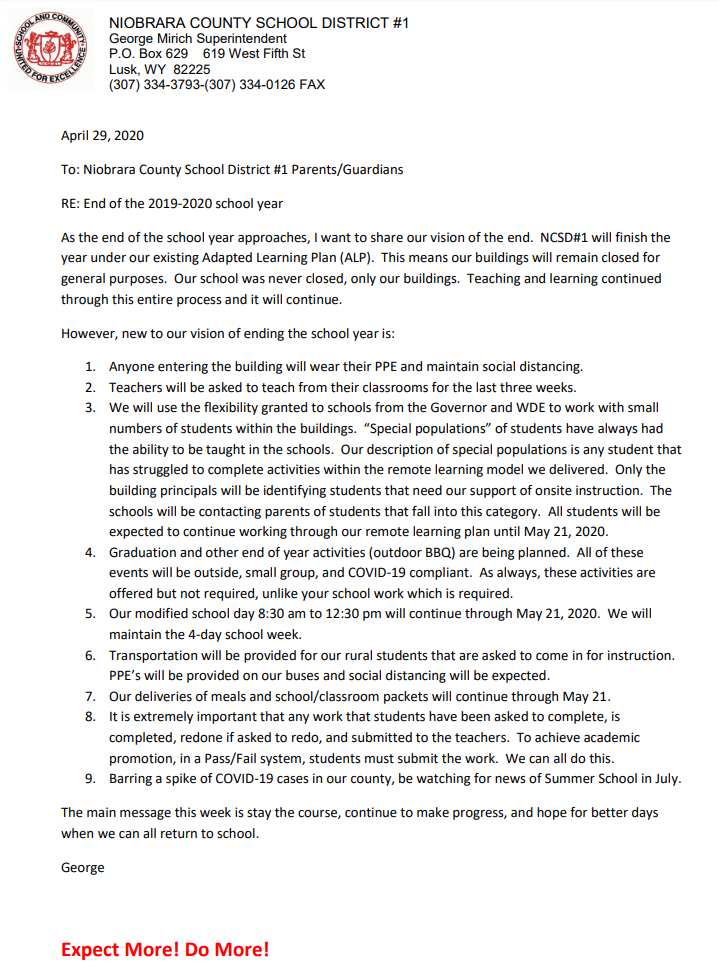 Niobrara County High School is proud to announce that Abby Kottwitz, junior at NCHS, is running for the office of Wyoming FBLA State Reporter. Good luck Abby and way to represent NCHS!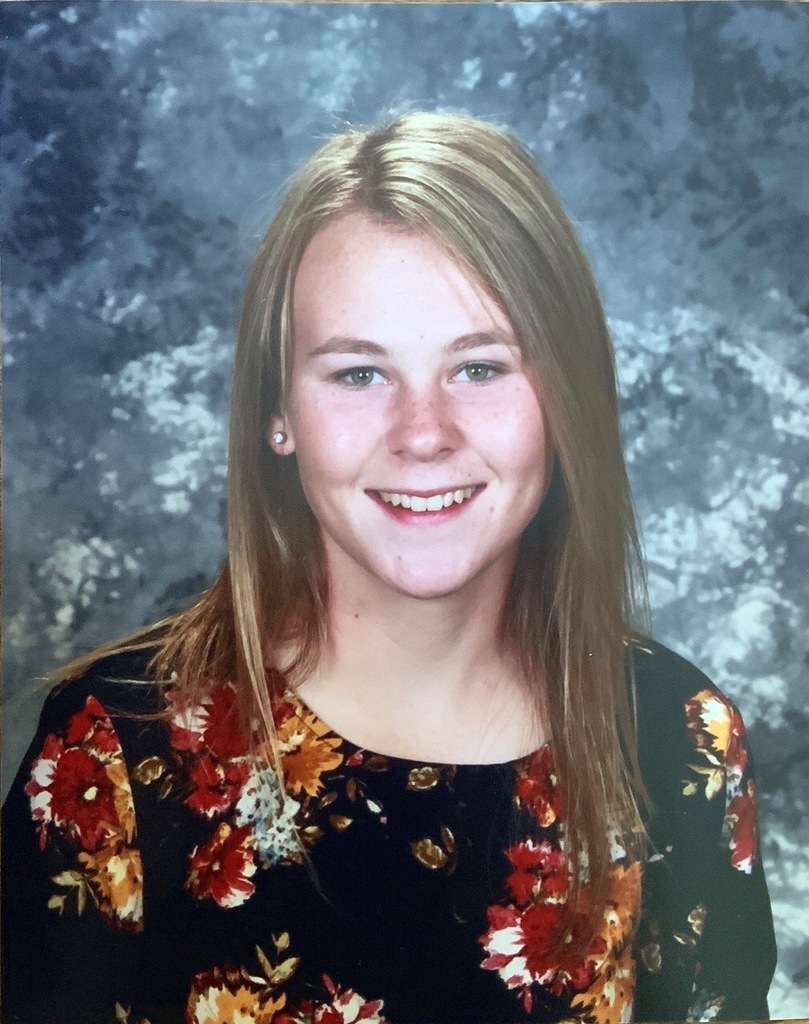 Thanks for joining us tonight! See you next Friday! #BeTheLight #lusktigerpride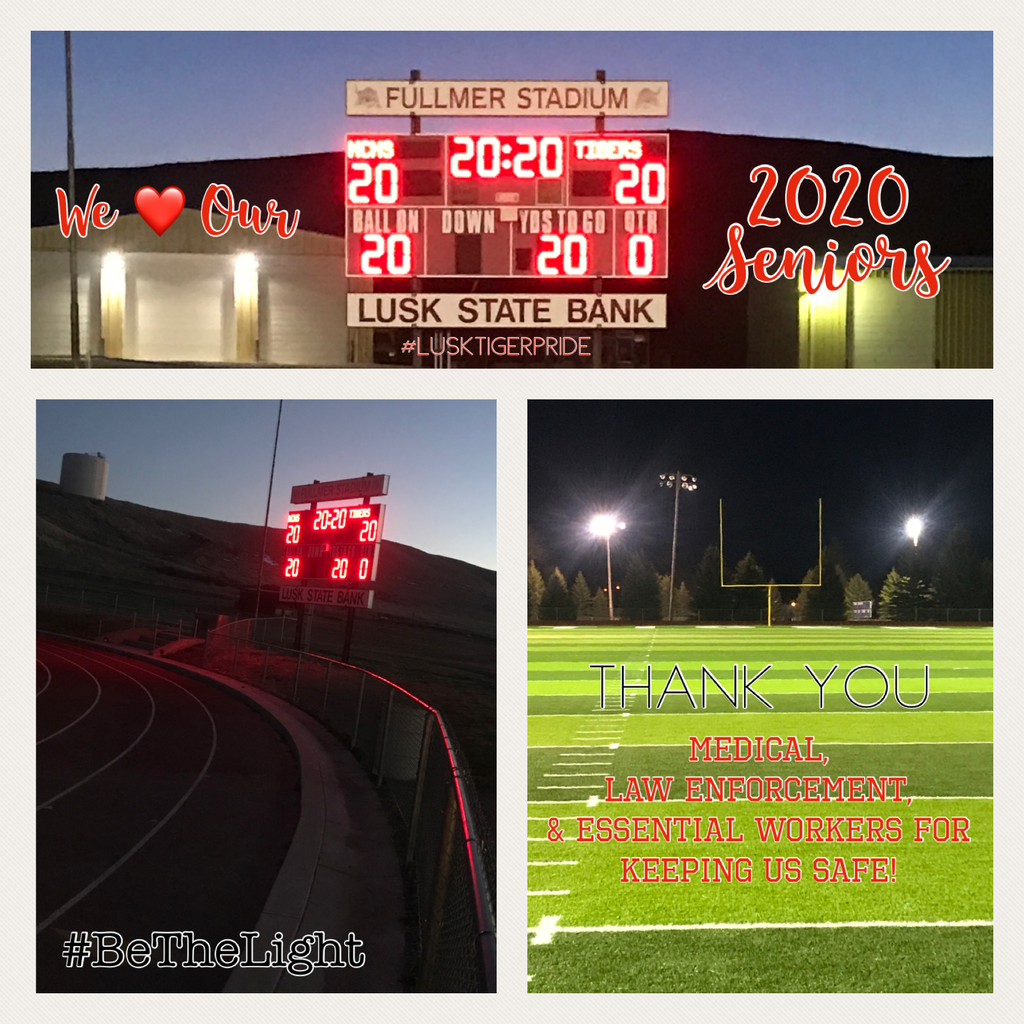 It appears Century Link is down for at least several hours. Please let your children know that if they can't get online today, they will be able to make up the work until Monday afternoon. Sorry about the inconvenience! Have a great weekend! Mrs. Kasper and Mr. Garhart

"Be The Light" beginning next Friday, April 17th The lights will be turned on bright at Fullmer Field every Friday night at 8:20 p.m. They will stay on for 20 minutes and the lights on to honor the NCHS Class of 2020! We also want to show our appreciation and honor the medical professionals, law enforcement, and others who are working so hard to keep us safe!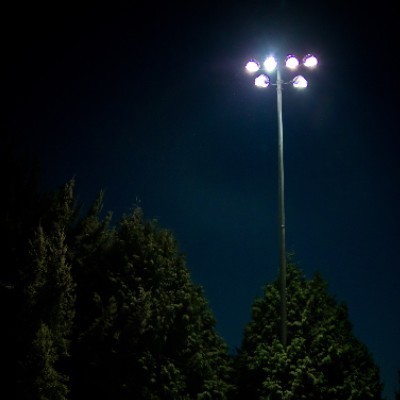 The Senior Trip has been canceled.

Message from Town of Lusk Recreation Department: The upcoming Spring Soccer and Little League seasons have been canceled. Families that have already paid for soccer will be receiving a refund. Coach-pitch and T-ball seasons scheduled for June are tentatively still a go!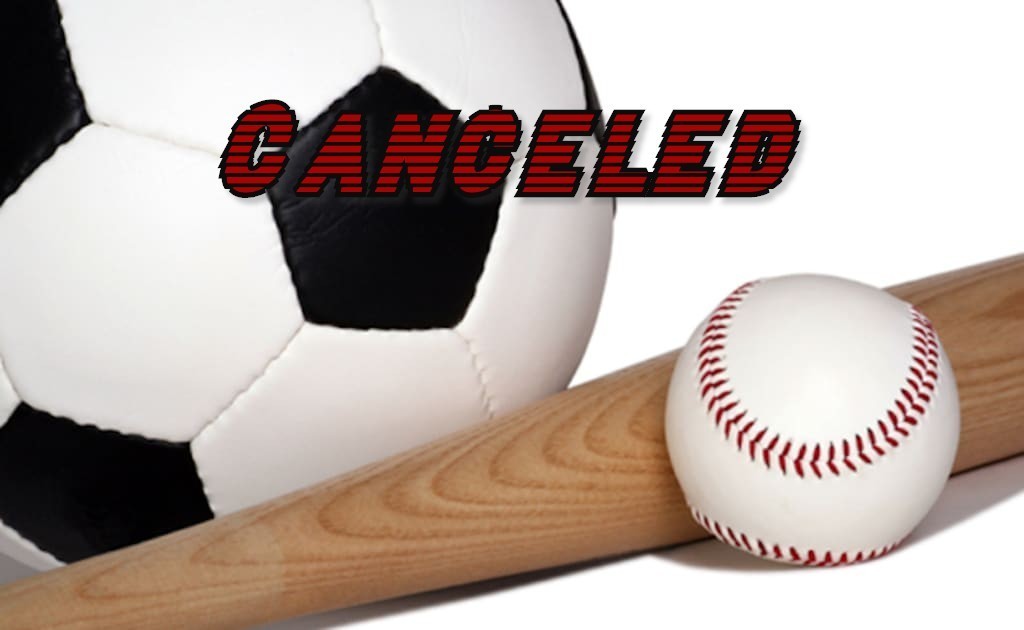 4-7-2020 Parent Letter

Parent letter regarding school starting April 6th.
Theme days for April 6th thru April 9th Monday - PJ's (school appropriate) Tuesday - Tacos (eat'em, draw'em) Wednesday - Pet Day (pic of you and your pet) Thursday - Tiger Spirit Red/White
Let's kick off NCHS online learning with a little fun. Please participate by submitting pictures to your teachers on each theme day!! Go Tigers!! LEMS please join in the fun!! Schedule of theme days to follow.

Here's a few more pictures from the parade yesterday. Mrs. Miller's phone crashed last night so I'm sad to say we don't have our Manville/Lance Creek pictures except for the one that I remembered to take and one took by a family who greeted us on horseback! Thanks to everyone who shared pictures. There are quite a few more on the LEMS Facebook page!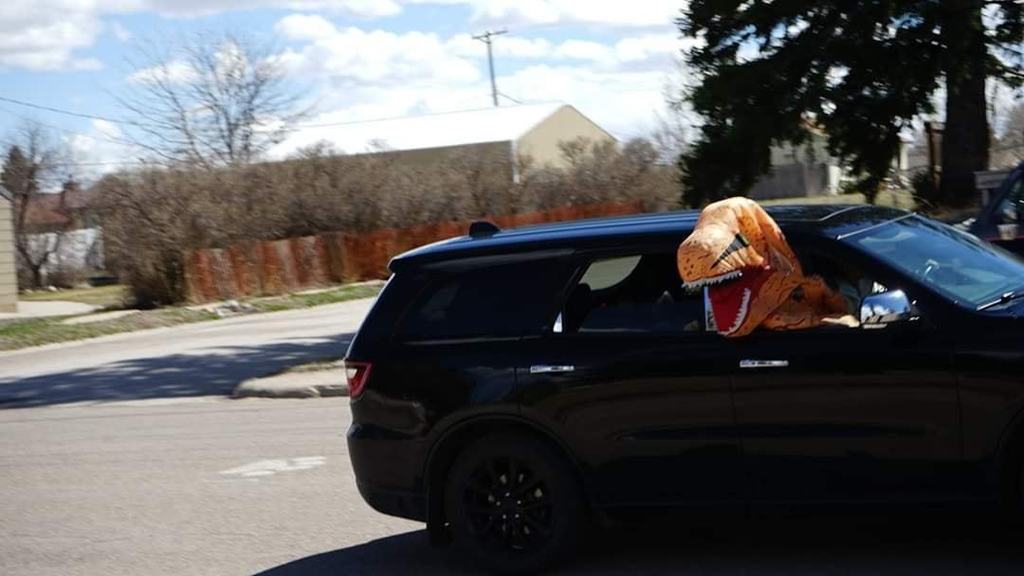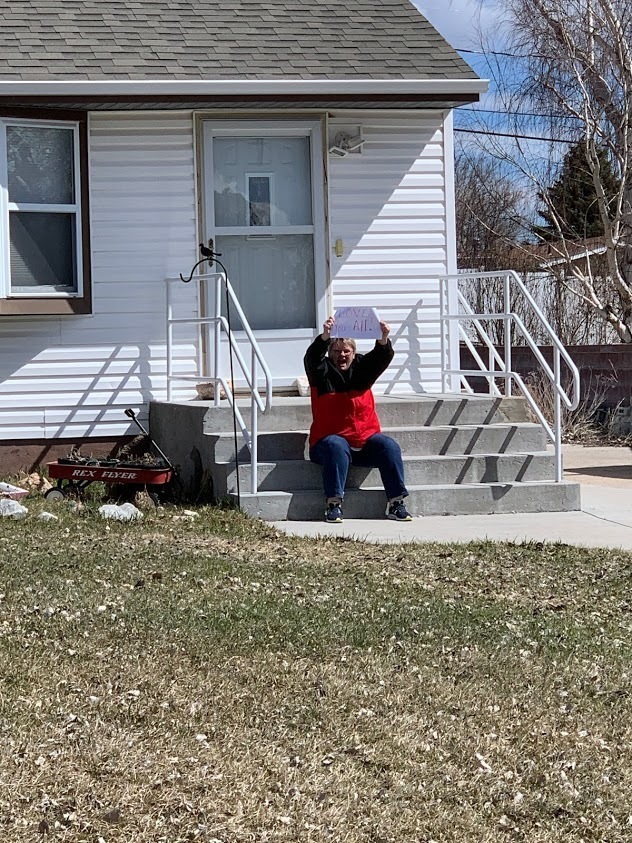 We were so glad to see many of our students as we drove through town today! What's almost as good as getting to see our students as we drove around town? The amazing officers from the sheriff and police departments making sure we were all safe were awesome! We'll post more pictures from our trip to Manville and Lance Creek tomorrow!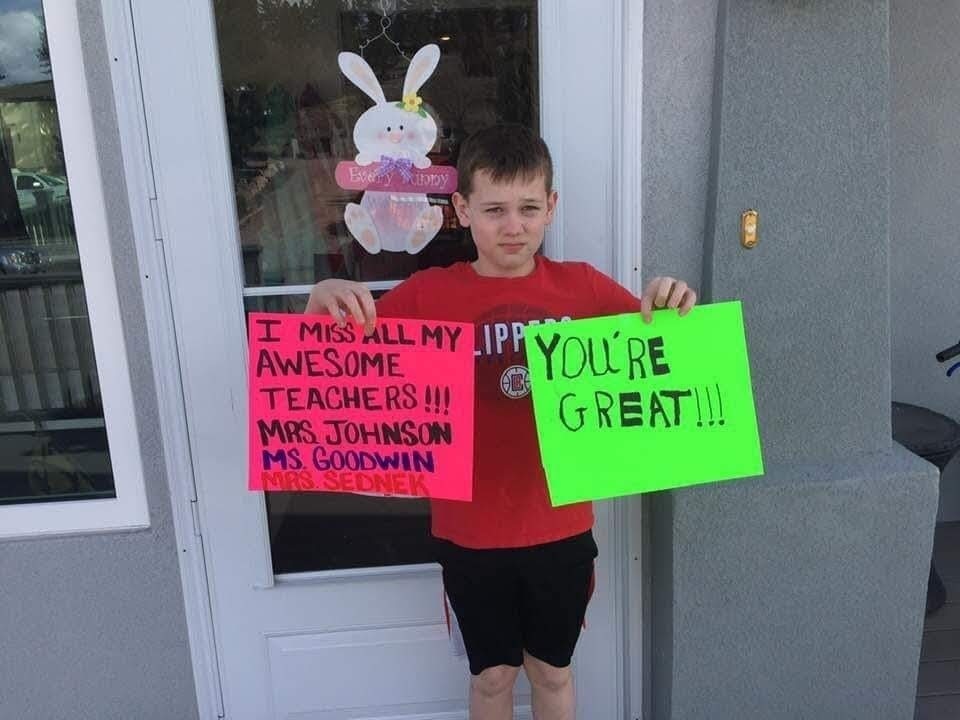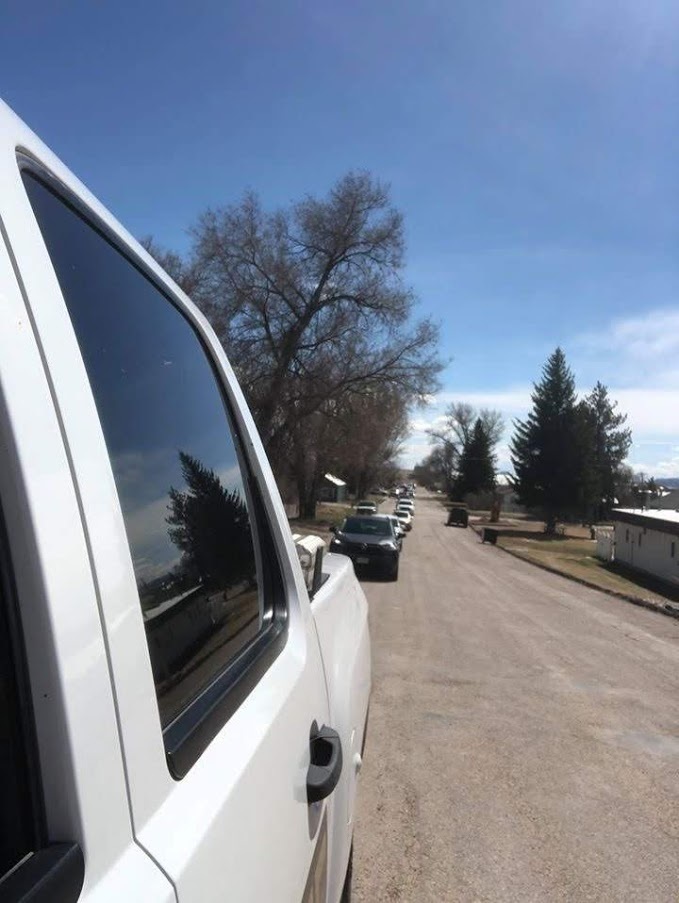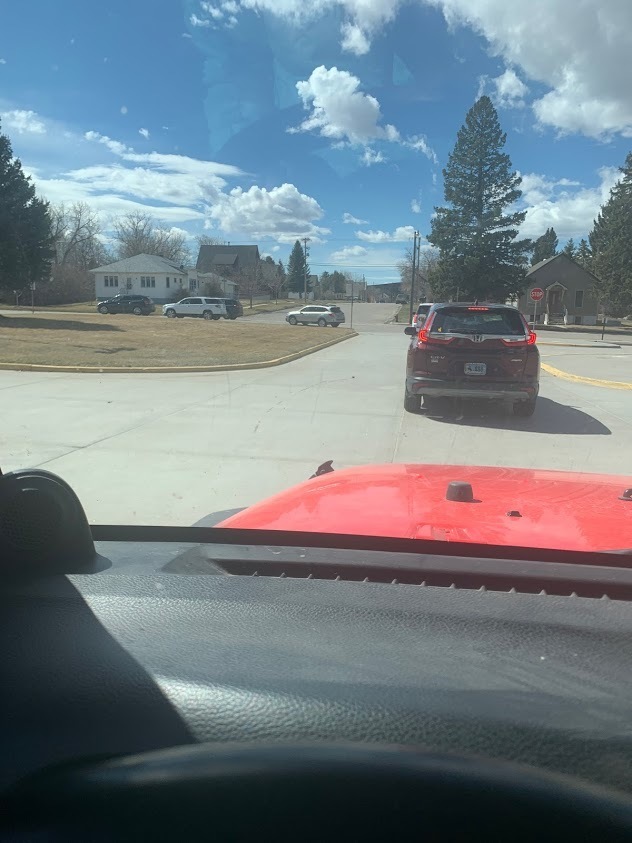 LEMS Families, Man, are we are missing you guys! We are going to be having a staff parade tomorrow (Tuesday, 3/31) at 2:00. See the map attached for our our route! We would love for you to come out and wave to your teachers and other staff! If you are not along the route, feel free to join us anywhere on the route or at the perimeter of LEMS. Please remember to maintain safe social distancing during this time. If you take pictures or videos, please share them to social media using the tag #lusktigerpride or send them to Mrs. Kasper
kasperl@niobraracountytigers.org
! Can't wait to see you all tomorrow!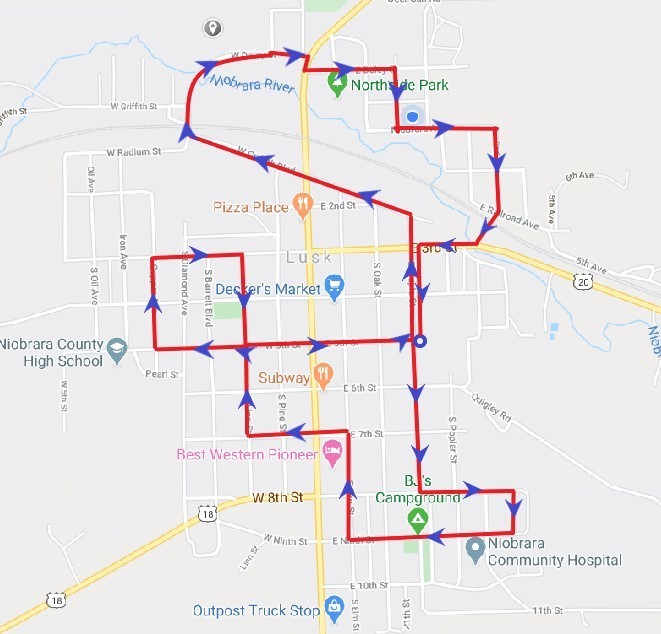 A website has been created for coordinating the needs of individuals with volunteers that can help. The website is
www.niobraraunited.com
. It has two buttons: 1) I have a need 2) I'd like to help This is the place to coordinate community needs with community volunteers.